Visiting Lochmara Lodge from Picton only takes 15 minutes ride by water taxi from the main Wharf. (water taxis are the easiest way to explore the Marlborough Sounds, especially if you're time-short.) Departure times from the Picton Wharf to Lochmara Lodge are 9am, 12.15pm and 3.15.pm. So if you board the morning or midday water taxi, you'll have plenty of time to check out this unique property.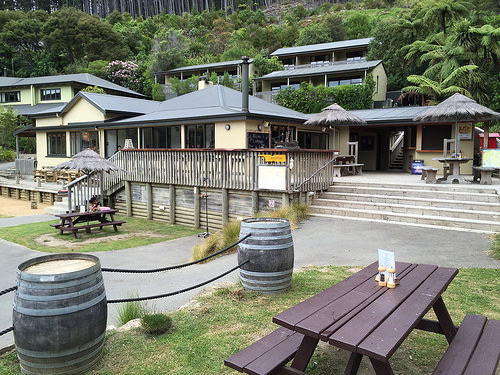 So, what is Lochmara about? Well first of all, Lochmara is set right on the waters edge in the Marlborough Sounds in Lochmara Bay, Queen Charlotte Sound, Picton. You won't find any roads here and that's so comforting for people with small children.  If you want to visit Picton, for a small charge, water transport can be arranged. Lochmara also has a 3.5km walking track to the stunningly beautiful Queen Charlotte Track. On arrival, my first impression was of the friendly staff by Shaun, the owner and his reservation manager, Bo. Bo takes care of the overnight guests staying in the chalets. The staff are happy and quick to smile. A great welcome really does set the tone and its so easy to get right.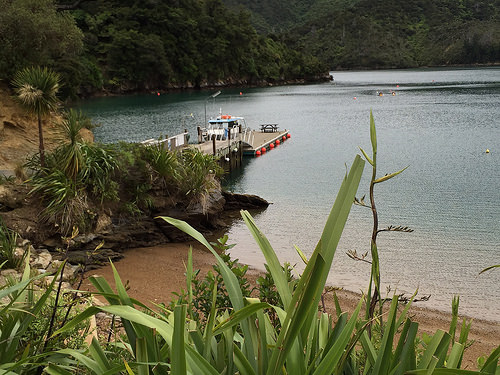 I was impressed with the well organised and planned layout of the property. Clearly defined pathways, property map and signage make it easy to explore this estate. The paths can be walked in about 1-2 hours. You can also access the Queen Charlotte Walk from Lochmara and one-way, it takes about 1 hour. It's a steep hill though! The Lochmara property has cool features like the Glow Worm Gully, Huia Art Space, Flying fox and the "Punga People".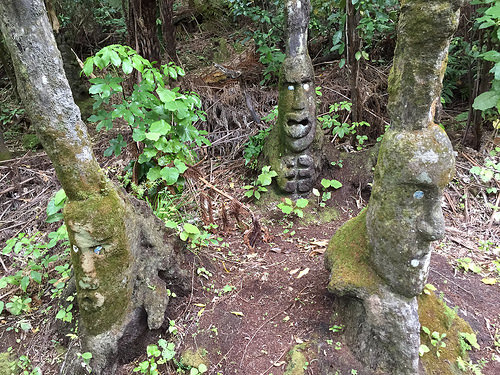 Lochmara is also a great overnight location and offers affordable and comfortable family units plus well appointed chalet accommodation for couples. And a great advantage for families visiting or staying at Lochmara, is the cafe and restaurant facilities. To me, they looked to have a great selection of local foods and drinks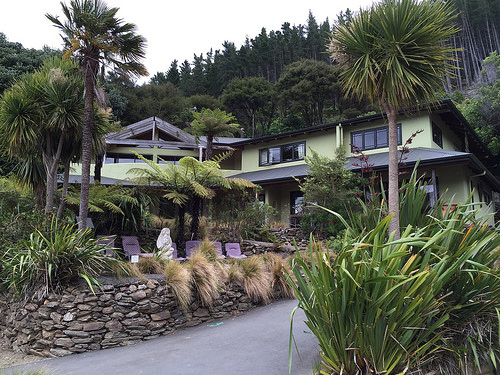 For overnight guests, breakfast, lunch and dinner are served here at an additional cost and complimentary kayaks are available to explore the shore of the Lochmara arm of the Marlborough Sounds.
Lochmara has a wildlife recovery programme, a bird aviary plus chicken + pigs – fascinating for children and parents alike.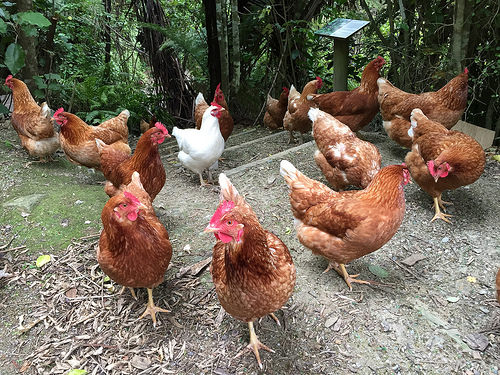 Overall Lochmara provides an easy access option to explore the Marlborough Sounds in a limited time. And if you do decide to visit, don't forget to take a 'selfie' with the Punga People!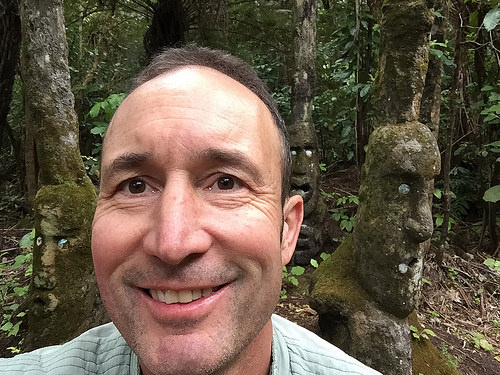 Happy travelling!