What exactly is a Farmstay? In New Zealand a farmstay holiday is about fabulous hospitality, wide open spaces and of course FOOD! New Zealand was originally founded on food production when the first setttlers established farms for cattle and sheep and a large proportion of New Zealand's income is still based on farm products. Our farmers have established world-class working systems in some of the most stunning scenic areas on planet Earth!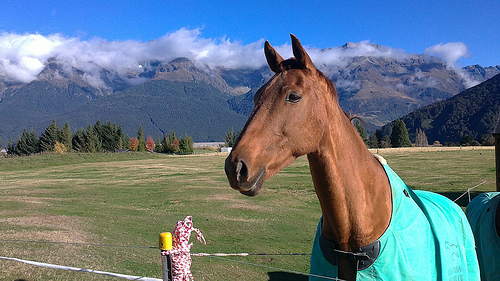 Experiencing a farm-stay is a unique holiday experience for overseas travellers, especially children from big cities who have never seen, let alone touched a real live sheep. Even for a born and bred Kiwi like myself, it's still a thrill to see working dogs rounding up sheep – and honestly, who could resist this hairy face?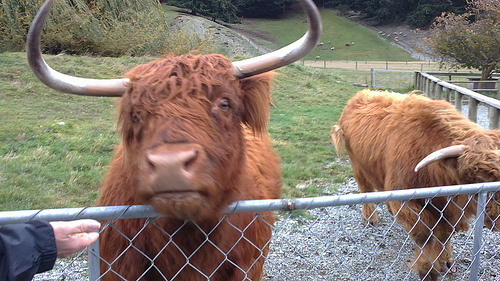 …So what can you expect from a New Zealand Farmstay holidays experience?
Firstly, you'll meet hard working country people considered the "backbone" of New Zealand. Our farmers are 'straight talkers' with a sense of fairness – some of them are real character's with a great sense of humour.
…What happens on a New Zealand Farmstay?
Generally when you visit a farm you'll get a 4WD tour of the farm for a couple of hours which includes an introduction to a farmer's best mate – those highly intelligent and hard working sheep dogs.  Say 'gidday' to 'Max'. He looks pretty dozy at times…..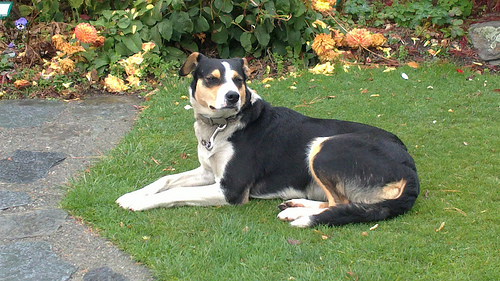 ….until he gets a signal from the master, then it's all sleek action and teamwork: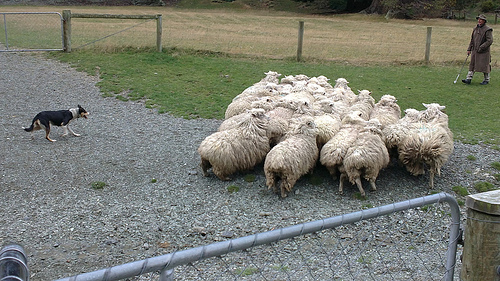 A Farmstay experience will often include a visit to the "Shearing Shed" or "Milking Rondel". Handy hint: try to time your stay during shearing season to experience a "shearing gang" in action. Trust me, the sight of this is truly mind blowing!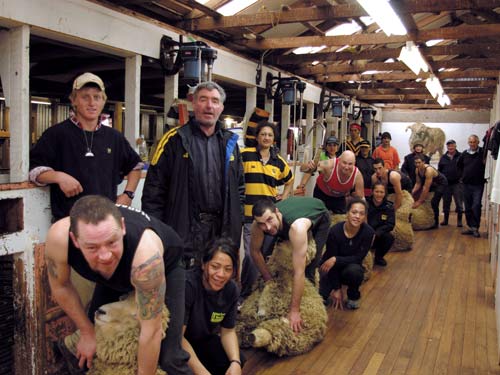 After being "out and about" it's time for some fabulous traditional home cooking. Expect the best meat, vegetables and desserts you can imagine. Often showcased are classics such as venison, kumara potato and pavlova. The dining table is a place for the most wonderful conversations you'll ever experience.
By the way, there's nothing makeshift about Farmstay accommodation. Farmstay operators are professionals. They understand that travellers want a quality, comfortable experience with own ensuite or private bathroom.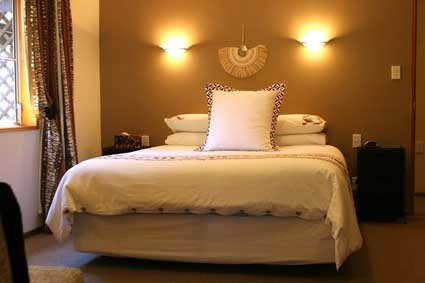 Farmstays put the variety into a New Zealand itinerary and I'm not just talking about the pavlova piled with cream, the roast lamb and tatties. It's about entertaining big kids like me, dear traveller.