Nelson to West Coast self drive touring route
New Zealand is a paradise for self-drive travellers. Breathtaking scenery invites many stops on the way. One of our favourite routes is the stretch of road from Nelson via the Buller Gorge to the gorgeous West Coast of the South Island. Today we drove the Nelson to West Coast self drive touring route
After leaving the Buller Gorge approach, we entered 'The Great Coast Road' regarded as one of the Top 10 Coastal Drives in the world! This drive actually starts in the north near the remote village of Karamea, along the ancient limestone cliffs of Paparoa National Park.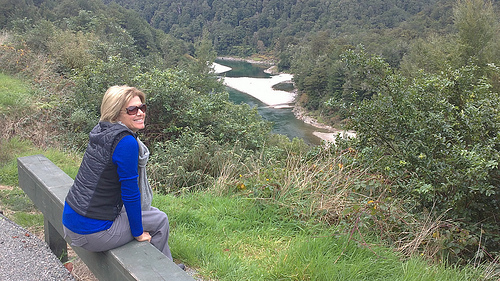 At this time of year during Autumn, the roads are mostly empty.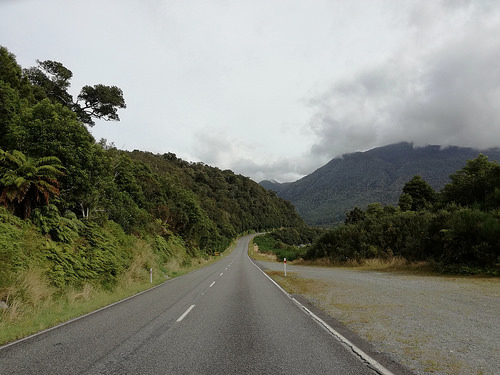 Today, our first stop was as Cape Foulwind near Westport. Cape Foulwind has a stunning coastal walkway where you can view fur seals and their little pups. A fellow traveller took this photo of us showing the ocean backdrop.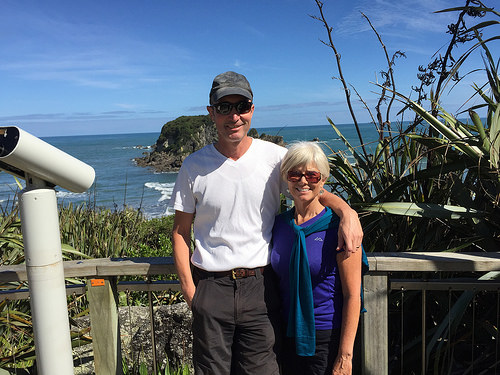 Contrary to what the name would suggest, Cape Foulwind is a pristine piece of New Zealand and a great place to refresh the mind and stretch the legs.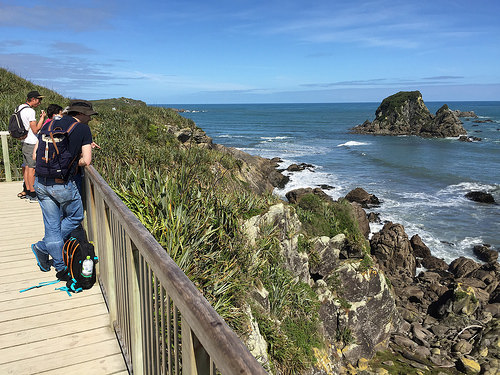 I think it should be made compulsory to stop at PR's Cafe in Westport. Their display cabinet groans with gigantic homemade cakes, savoury ciabatta rolls and salads. We hope the owner stays around for a long time.
Next stop was at beautiful Punakaiki. Overall the the drive from Nelson to Punakaiki is 265 kms and takes about 4 hours. This is allowing for plenty of stops on the way!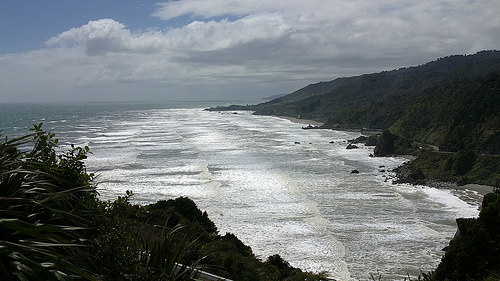 Punakaiki is a beautiful place to relax, trail-walk or kayaking. These sensational views are sure to sweeten the senses.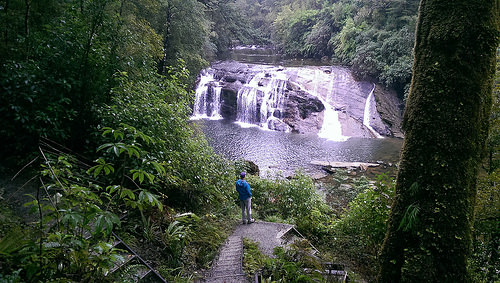 Hokitika was our final destination for the day. We have a soft spot for this town, famous for it's Pounamu (Jade) and gold. Hokitika has a great history and a stop at the museum is highly recommended.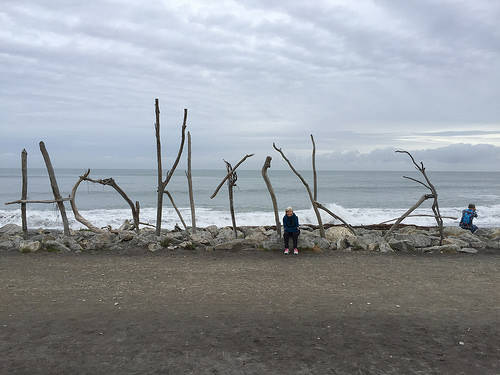 Further inland we found more local highlights – Lake Kaniere with the Westcoast cycle trail and Hokitika Gorge, both well-worth seeing.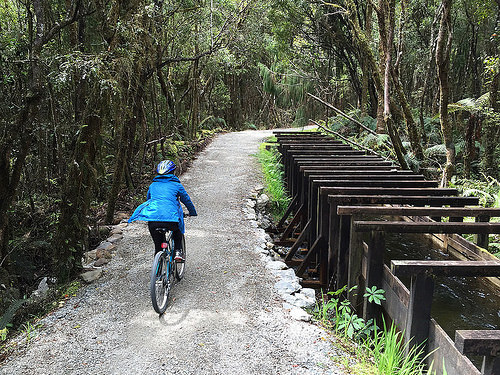 As nearly everywhere in New Zealand there are lots of local walks from 5 minutes to 5 hours. Or maybe try a cycle day tour in the area. Well worth it!
Happy travelling!