Milford Sound guided day tour with Trips & Tramps
Their van arrived on the dot for pick-up and we joined 8 other friendly travellers. It was drizzling this morning so we enjoyed riding in a modern and spacious tour vehicle.  Sorry folks, this photo was meant to show my front side, not my backside.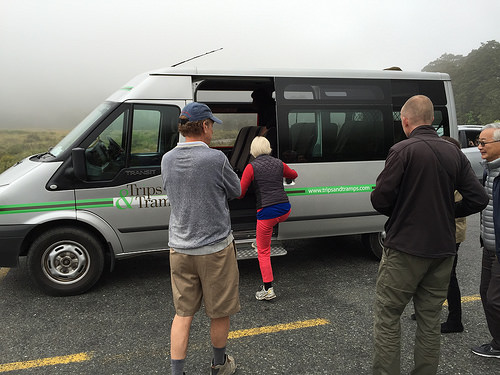 Every seasoned traveller knows that the weather doesn't always go according to plan and sometimes it rains. But in Milford Sound, grey days transform the area into a shrouded mystical beauty. Dull skies contrast with the vibrant greens the native bush and rain produces cascading waterfalls.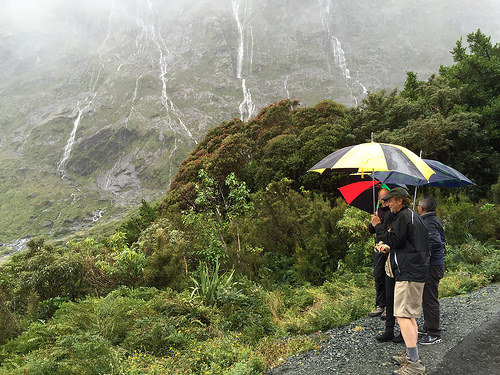 Milford Sound is about two hours drive from Te Anau
The Milford Sound guided day tour starts with a 2-hour ride from Te Anau into a misty kingdom. There are a couple of toilet and photo stops stops on the way.  We're guaranteed a meeting with those Keas. These parrots are lovable but thieving rogues who seduce with their personalities. Beware, they do set about destroying every windscreen wiper in sight.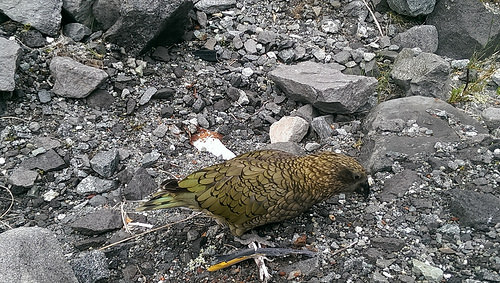 To know them, is to love them – just never trust 'em. Yes, I'm talking to you, my fine feathered little friend!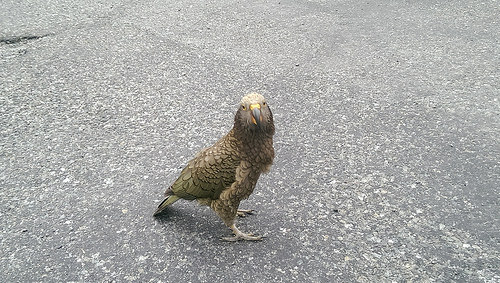 Select the right time when going on day tour to Milford Sound
Timing is crucial and our guide is pleased we're arrived early for our cruise on the Mariner vessel. We're about to start the 2-hour 30min cruise of Milford Sound to the Tasman Sea. Admittedly, this part of the tour is mass tourism but you won't feel crowded in.  The vessel is large and the sheer scale of the scenery is a great distraction.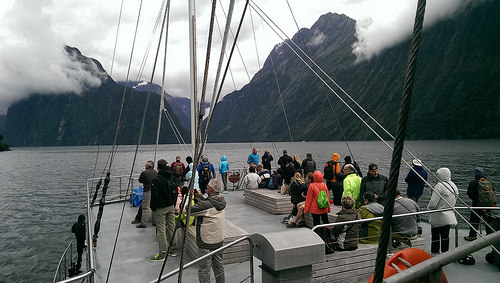 Its easy to secure a strategic spot for photos and you can pop into the large dining area to eat and warm up any time you want. You'll probably won't be indoors for too long with sights like this just around the corner.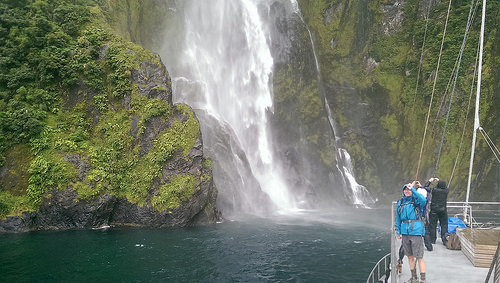 Who could resist this glorious veil of water.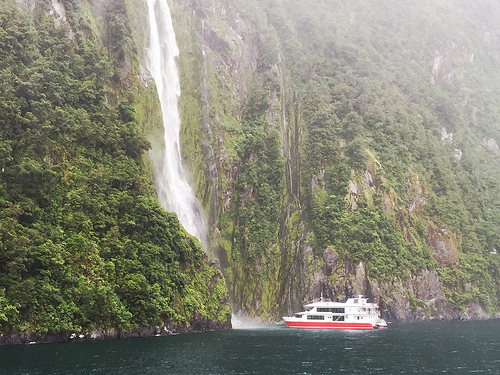 Back on land, we boarded the Trips and Tramps Van to do the Chasm walk, a lush area of punga ferns..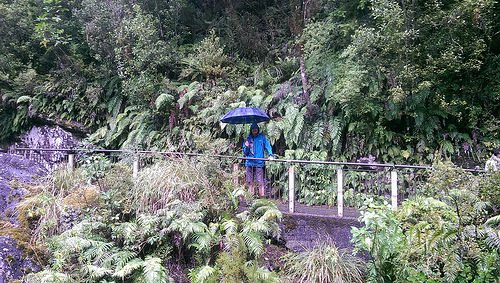 ..and sculptured rock forms covered with a roaring layer of crystal clear.
Be prepared for all sorts of weather conditions
In the land down under, you can get taste of 4 seasons in one day. On this trip, some travellers were prepared with the correct foot and wet-weather gear. Others, not so much.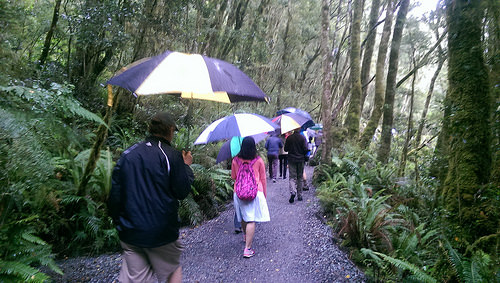 We also stopped at the Homer Tunnel and the Key Summit track, the latter of which only a few brave souls walked as it was getting really cold. This Milford Sound guided day tour provides a great introduction to the Milford Sound. You don't have to do any driving and you'll get to see a part of New Zealand unchanged since the days of Captain Cook.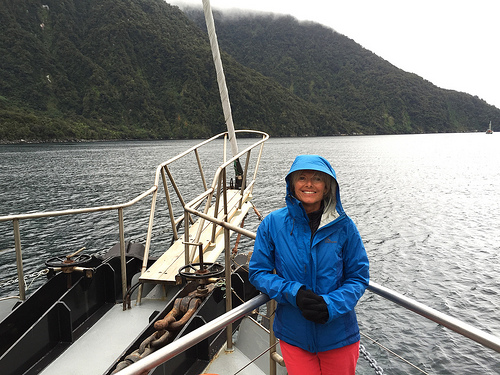 Happy travelling.