Pic (Bruce Picot) is a very modest man. He says that his peanut butter is "really good". It's not. Pic's Peanut Butter is fantastic and definitely a world beater! Even the fiercely competitive Aussies bypass their own peanut butter in favour of Pic's. We took a short organised free tour of the Pic's Peanut Butter processing factory at the Wakatu Estate. The factory is located  between Nelson and Richmond. Now some of us expect to find factory tours rather boring.  This one is not, especially when you have happy and very entertaining staff around.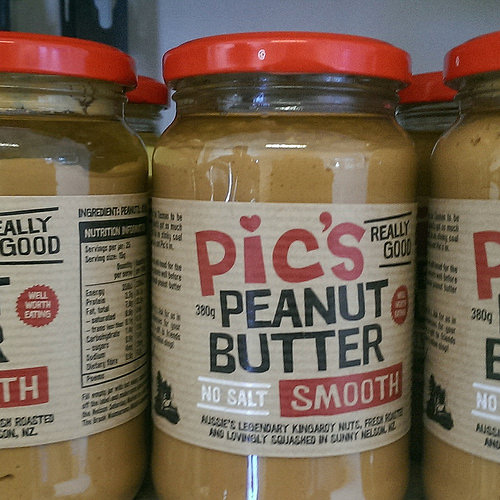 Actually, if you look closely at the labels, you'll see that every Pic's Peanut Butter jar has a poem printed under the label. This personal touch really got us interested and it made us want to know more.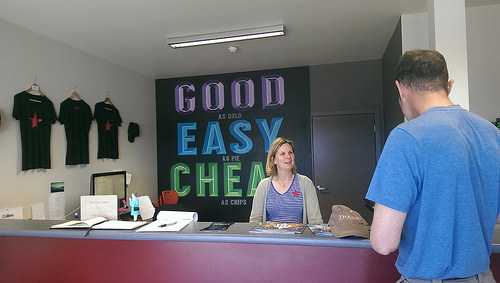 Pic's peanuts are NOT grown in China or Peru.  They're grown in Kingaroy, Australia and brought over to New Zealand in 1000 kg bags.  They're immediately processed immediately as a pure product. There are No preservatives, no added salt or emulsifiers – just the peanuts.  In fact, therre are 1000 peanuts allocated to each jar!  The staff are a happy lot and they make the tour a lot of fun, especially for children.  Dave loves getting his photo taken and kids love getting his autographs!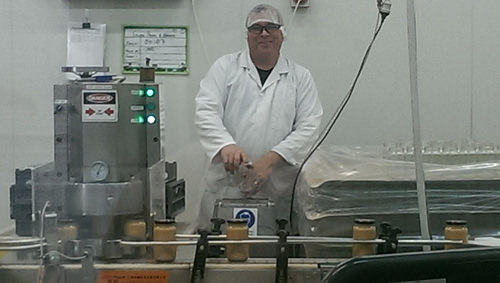 When Michael touched this box, he could still feel the heat from these freshly packed jars!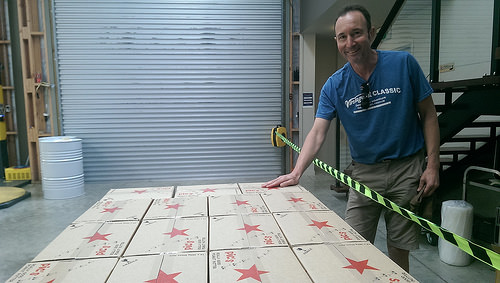 After the tour ended, I bought a jar of my favourite Pic's Peanut Butter – the crunchie one. Its a very popular for this Kiwi.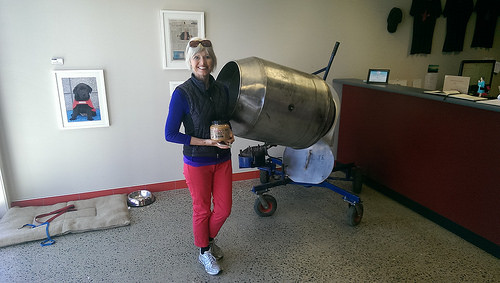 We thoroughly enjoyed this tour. It would fit perfectly for families looking for a 30 min timeframe of what to do with the kids, especially on a rainy day. I like Bruce Picot's business ethic of not being driven by the profit margin and refusing to compromise on quality product. I think Pic and his staff are absolute stars!