The Karamea area is one of the most photographed locations in New Zealand, so it's ironic to see so many "For Sale" signs. But as one of the South Island's more remote locations, I guess it must be tough to make a living here. We love this part of the West Coast Region for it's untouched awesome beauty… and I mean "awesome" in the true sense of the word.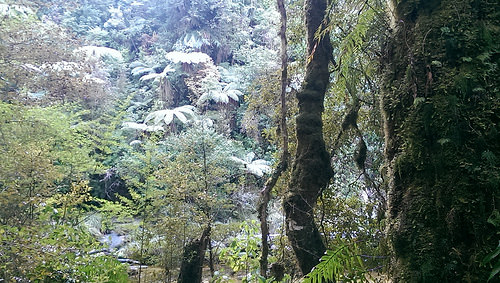 We recently stayed in Karamea for one night; a fleeting visit I know, but we enjoyed a stunning late afternoon walk on a beautiful  beach… hey, where else in the world can you get a whole beach to yourself!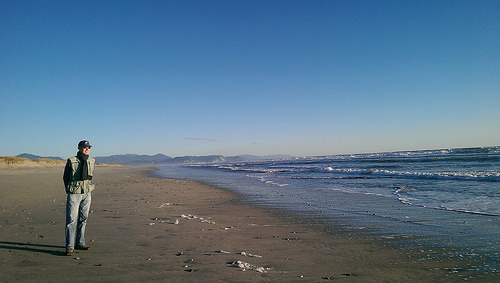 We received the friendliest welcome at the Last Resort Restaurant. My chicken curry and Michael's pasta was delish! Lovely service by the wait staff – no pretension and keen to ensure a good customer experience.
Next morning we drove our 4WD 10 kms from Karamea, then 14 kms down a gravel road to the car park at the start of the Oparara Arch Track walk. It was freezing! Rugged up with layers of woollen thermals, I resembled a small bear. But wow, the beauty that greeted us!  Say goodbye to my cares for a while and I'll collect you on the way back… or maybe I won't.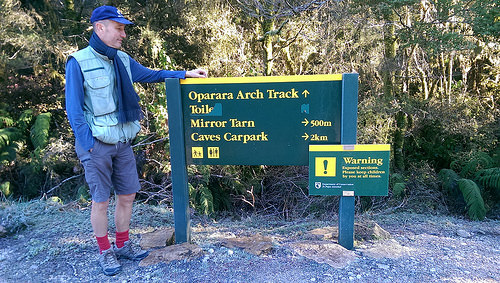 With the frost crackling around us, we entered quickly into a lush, native bush environment: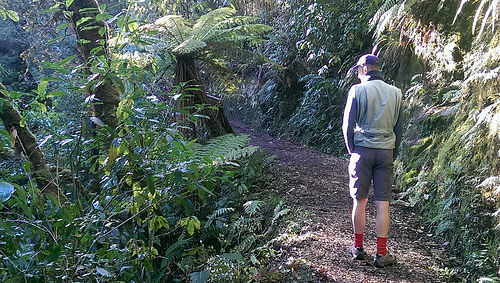 There are NO sandflies on the Arches Track at this time of year. In fact the 'black water' here ensures there are NO mosquitos on this track at any time of the year!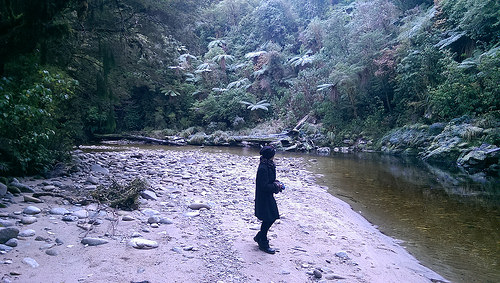 This is magical New Zealand; a world which is featured in famous movies about hobbits, dwarfs… and a rather tall elf making his way up the steps to the arches…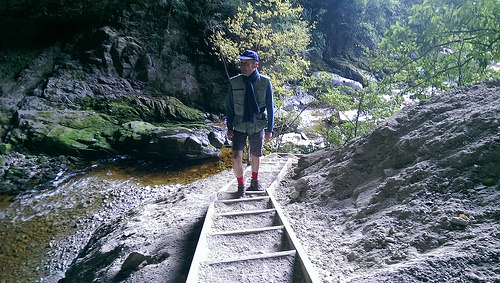 ..to view the rock forms..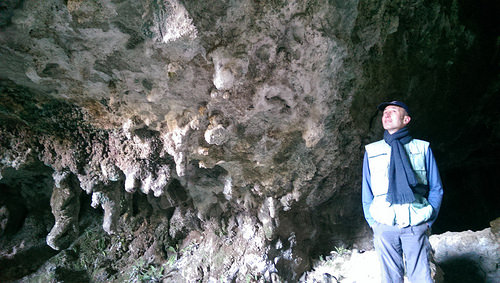 …and me, artfully blocking the arch at the far end to ruin a perfectly good photo!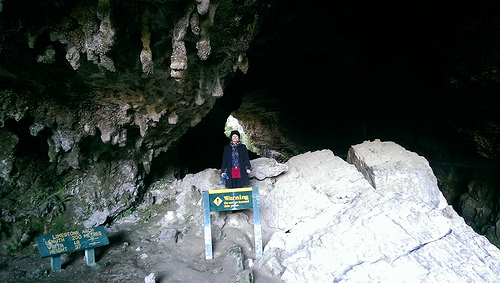 It's been years since Michael walked the Heaphy Track and he's keen to revisit Kohaihai, at the Karamea end of the track. So we headed north, parked our car at Kohaihai and walked a short way to view the spectacular groves of Nikau Palms and the beautiful swing bridge.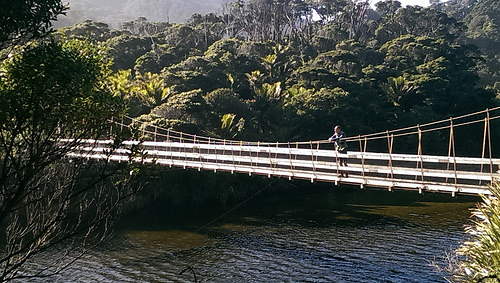 We met an English couple who have just completed the 4-day track on their mountain bikes. They were exhilarated after their amazing experience.
The sun has begun to warm our backs, so let's say goodbye for now and leave Michael to enjoy his moment of bliss!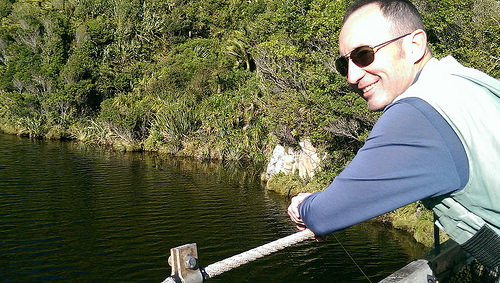 Happy travelling!