This is the view that awaited us for the first 7 nights of our extended journey through beautiful New Zealand. I know it's only 10kms from our home in Richmond but the Stepneyville hill area of Nelson has quite a history…and this restorative view…wow!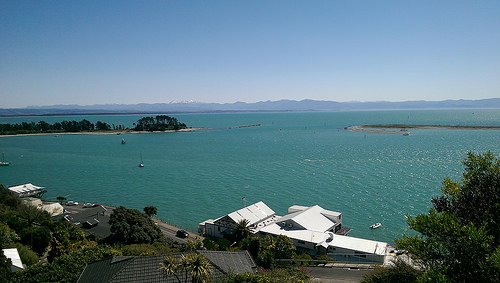 …here's Michael with our precious laptops in our current outside office.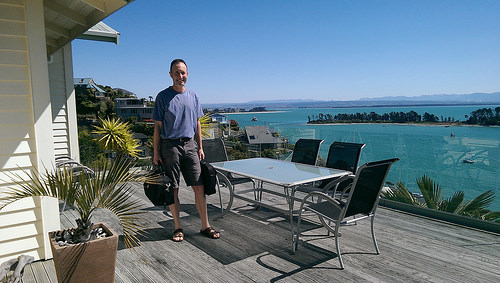 It's the unexpected little treats that often give the biggest thrill. Every Wednesday and Sunday, a yacht race is held in the Nelson harbour and as the sun starts to move under it's duvet, we have the best seats in the house to enjoy the spectacle.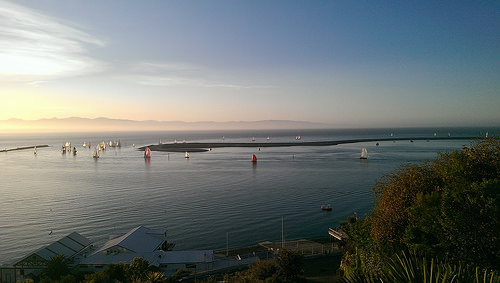 Always something to see in this beautiful harbour.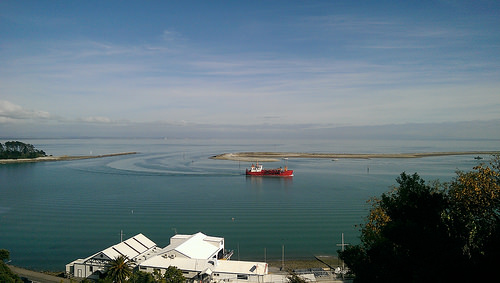 …and tomorrow, I think it might be a 'fish 'n' chip dinner right on the wharf….just for a closer view.