Travelling The Catlins Coastal scenic route New Zealand will take you through a slice of beautiful country best described as unplugged! The Caitlins represents the rural heartland of New Zealand. This area contains a stunning rugged coastline  and the most photographed waterfall in the country
What to see travelling The Catlins Coastal scenic route New Zealand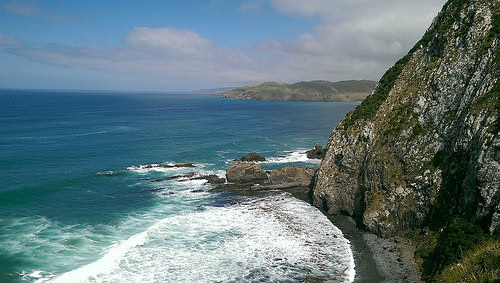 Today, we left Balclutha and slowly entered an untamed environment where great value is placed on personal freedoms. As we drove by a deserted driftwood beach, a man and his horse could be seen silhouetted against the sun. We waved at each other.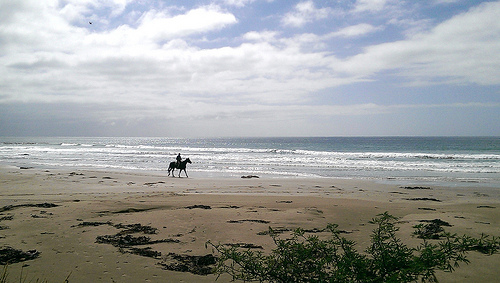 We stopped at kaka Point then travelled along gravel road towards Nugget point. This is a must-do stop for travellers visiting The Catlins. The views are beautiful from the Florence Hill Lookout.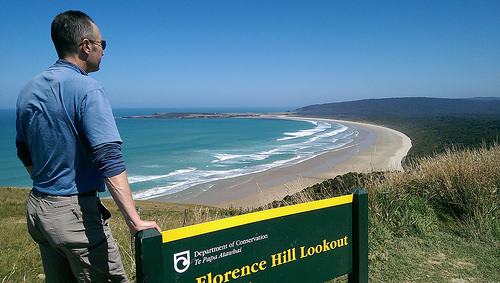 Nugget point is 23km from Kaka Point. To view the lighthouse at Nugget Point we parked out vehicle in the large public carpark and walked the last 900m to the Lighthouse. Some of the walk is steep in places, but the views are worth it!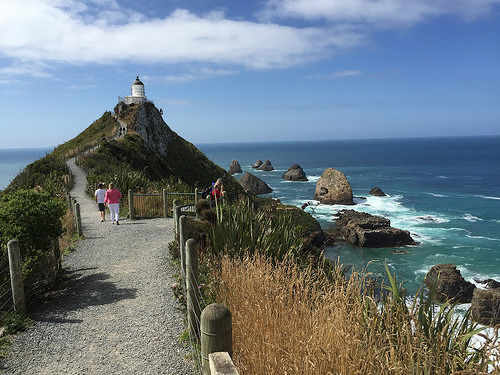 There are so many scenic highlights on the way up to the lighthouse.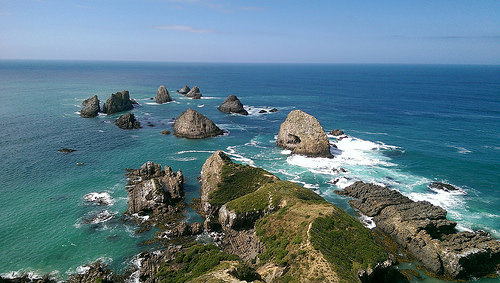 By the time you get to The Caitlins, you've probably seen a lot fur seals. It seems that international visitors can't get enough of them. You'll find plenty here as well. After leaving Nugget Point we drove on to the small township of Owaka. Once again, we're reminded of how much people love to collect stuff…like teapots! You can't miss the Owaka Teapot Collection.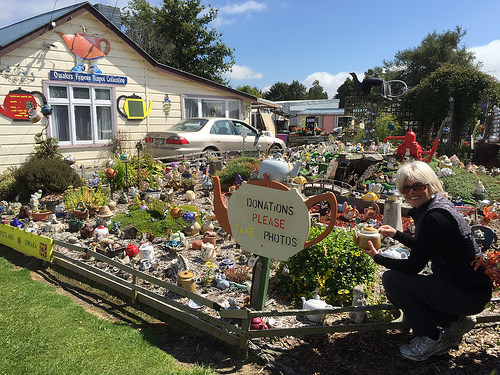 The Owaka Museum was definitely worth a visit. The latte we had in Owaka had a weird mountain of froth on top but it tasted good. Refreshed, we headed off to the Purakaunui Falls, the much photographed New Zealand waterfall. We started with a 10 min forest walk leading to the waterfall. The actual waterfall is a magnificent sight – masses of water cascading over 3 tiers of solid rock.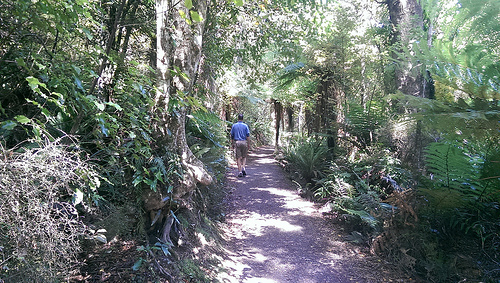 Why is it that people feel a compulsion to climb and conquer everything they see? Yet again, we see visitors, including New Zealanders, showing disrespect for a beautiful environment. We came across a father encouraging his adult son to scramble up the waterfall, thus scraping away 20 years growth of lichen and moss with each step. Shouldn't we show some restraint sometimes and just be content to quietly view nature's handiwork?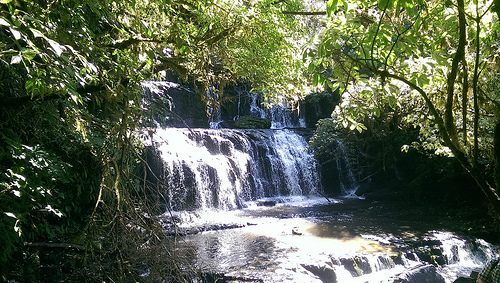 After the waterfall, we drove on to Cathedral Caves. The caves are located on privately-owned Maori land. There is a small entrance fee which helps to maintain the road leading into the carpark. After the waterfall, we began a 20 min walk through a podocarp and Kamahi forest leading to this lovely beach.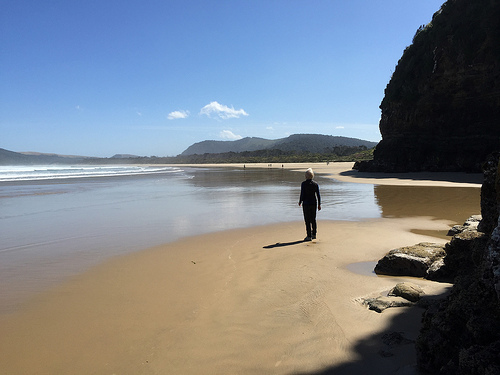 At the far end we could see the magnificent Cathedral Caves.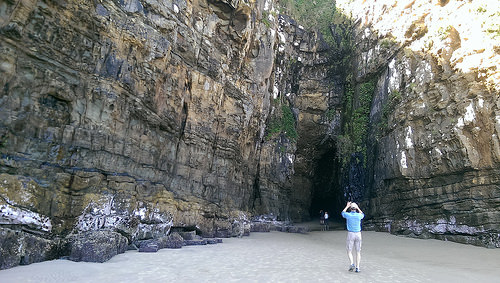 The cave interior resembles a massive cathedral like structure. The acoustics are perfect for an Italian aria and this man could not restrain himself.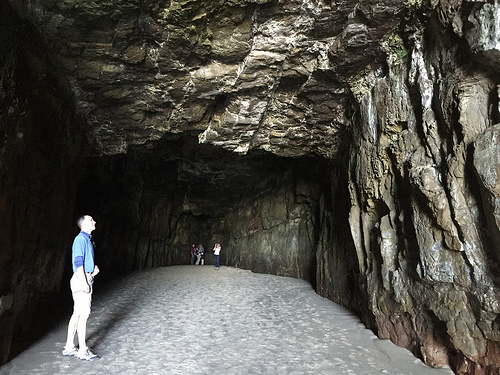 There are limited accommodation options in The Catlins but just around the corner from the Cathedral Caves, we discovered a place that would suit a variety of travellers. The Whistling Frog Café and Resort may have an eccentric name but the owners have put a lot of thought into creating something unique with a community feeling.
The Whistling Frog has small cabins and fully self-contained modern cottages. There is a good family restaurant on-site, plus live music to relax by.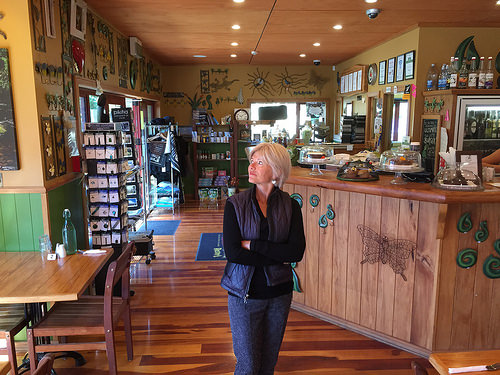 Plenty of things to see travelling The Catlins Coastal scenic route New Zealand.
Happy Travelling.