This is the shimmering blue sea that greeted us yesterday at Rabbit Island, 20kms West of Nelson. Time for a stroll along a 13km stretch of deserted beach. Our clients can't believe their eyes when they see some of our beaches. "Where are all the people?". But that's the whole point isn't it? In New Zealand, you're never too far from a beach, a picnic and a dollop of isolation.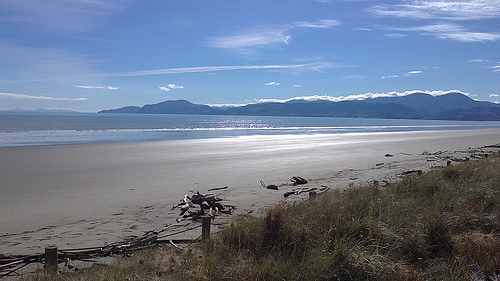 Rabbit Island is covered in pine plantations and set up as a public reserve. It's an ideal picnic spot as we discover after a few hours. People are starting to arrive (not too many though) staking their claim to the barbecues provided in designated areas – usually under a shady tree.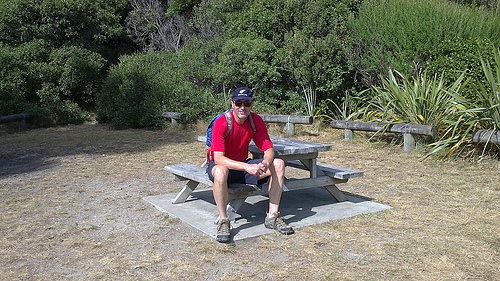 The barbecues are rustic and sturdy – perfect for a piece of Kiwiana. Michael says that when it comes to barbecues, there's no better nation on earth for organisation and precision than New Zealanders preparing for a barbie (just try getting them to turn up to meetings on time and it's a totally different story (still Michael's opinion here folks).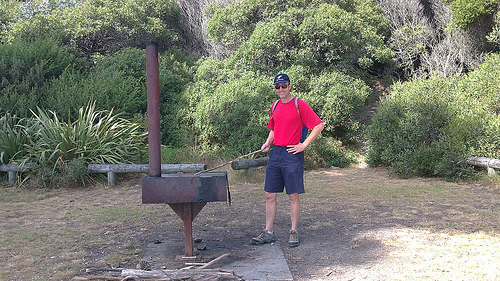 This is kayak country and a few souls are heading down to take advantage of the early morning calmness – adventure always beckons in a place like this and you don't have to be that fit to enjoy it.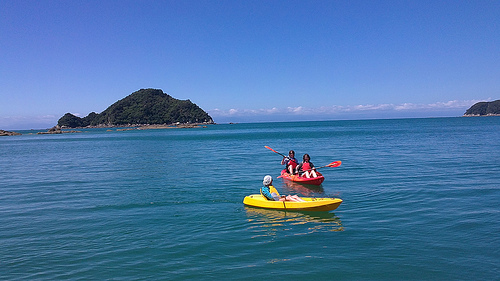 For us, the best part of visiting Rabbit Island is the cycling tracks. Since 2011 a new 6.8km section of Tasman's Great Taste Trail now runs through Rabbit Island for all ages and fitness levels. It's heartening to see fit mums & dads with their kids pedalling along these tracks The kids have their own bikes – learning the benefits of keeping fit at an early age. The cycle trail runs from the entrance to Rabbit Island through to the Mapua estuary.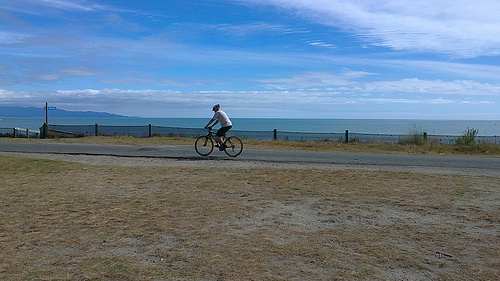 Here's Michael channelling Sir Edmund: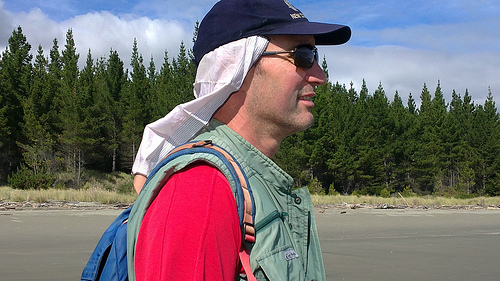 If you see this unique giant potplant on the way to Rabbit Island, you're definitely heading in the right direction folks!