The Queen Charlotte Sound day walk Marlborough, has some great short hikes.  This is good news for time-short travellers.  We recently did the 2-hour Queen Charlotte Sound day walk Marlborough from Ships Cove to Resolution Bay. We thoroughly recommend it!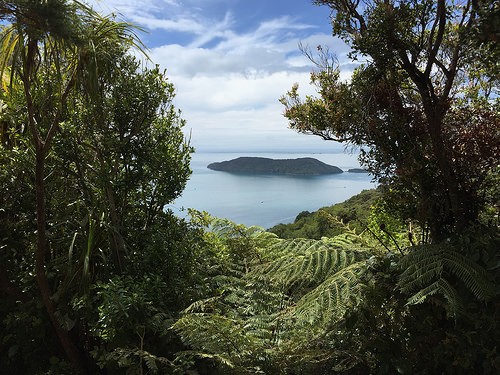 Picton Water Taxi
From Blenheim to the Picton Wharf, its a mere 25min drive. The most efficient way of getting out to the bays is by way of water taxi from the Picton Wharf. The water taxi usually leaves at 8am and 10am. Now if you're based in an apartment nearby, its only a short walk to the Picton Wharf. We were pretty keen and were up early at 6.00am. Planning and strategy is everything so hold on to your hat folks!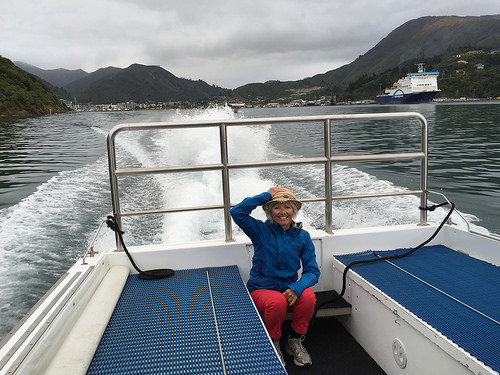 We used the Cougar Line taxi company. The friendly skipper, a local, happily pointed out penguins, dolphins and fur seals. We were so lucky to see all three! First stop was at the Salmon Farm. Its necessary to have plenty of netting around to prevent greedy seals eating the profits.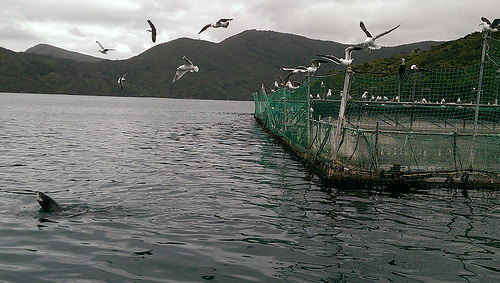 Bay of Many Coves Resort
Next, we were off to the Bay of Many Coves Resort in Queen Charlotte Sound. This resort is nestled in a very tranquil piece of paradise. The Chalets are stylish and constructed of natural materials. There are 3 restaurants at this resort, one of which caters for day visitors.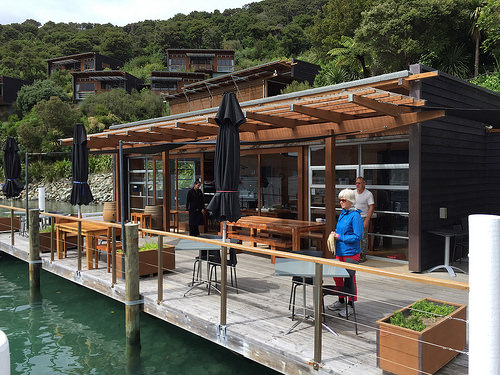 We spent an hour meeting the staff before re-boarding a larger water taxi from the Cougar Line.  This part of the trip was a great scenic ride. A half hour later we disembarked at Ships Cove to begin our walk to Resolution Bay.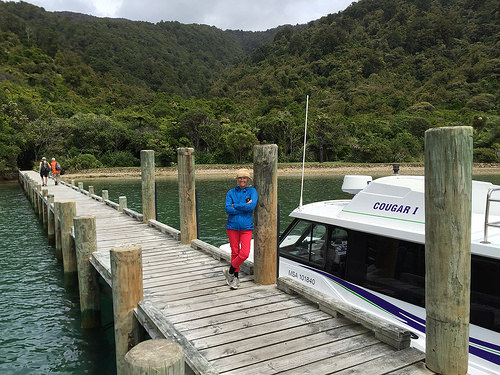 Maori History
There's a very interesting historical site at the beginning of this walk.  This site has much significance for the Maori people and it is sacred to them. Here, you'll find a large display case with a written history of the area. The Maori carving is a real treasure of intricate designs.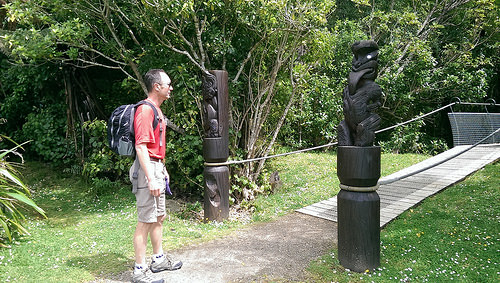 Now, just a word of caution, you need to be reasonably fit for this walk.  There is quite a bit of uphill walking, plus it is also thirsty work.  It pays to remember the essentials such as  snacks, sunblock and of course water. Throughout New Zealand, you'll often get the track to yourself.  Today was no exception.  Its a very special time and so peaceful.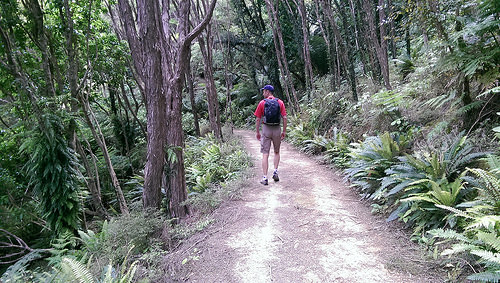 Scenic Paradise
Less than an hour into the walk, a couple of tired walkers coming back the other way, asked how further it was to the beginning of the track. We gave them a time estimate but kindly left out the bit about the steep climb at the end. I imagine this is the sort of view you might see in the brochures: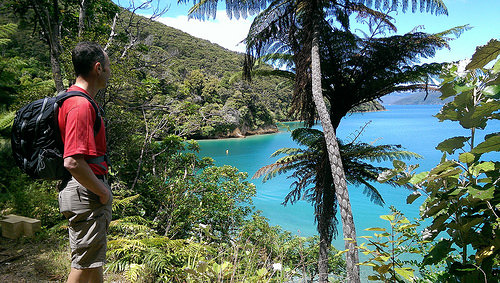 Our early morning start was taking its toll on a certain someone and there was no better place to take a rest.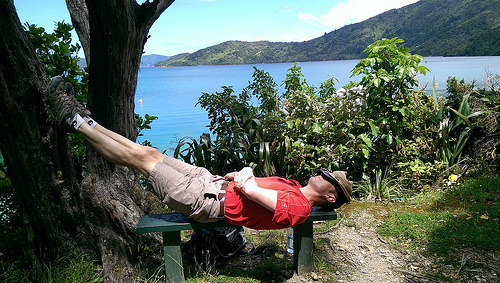 The forest was alive with birdsong.  The Tuis and Bellbirds are so melodious and we love the special sound of the Kereru (Native Wood Pigeons) as they fly through the trees. Everything is thriving here.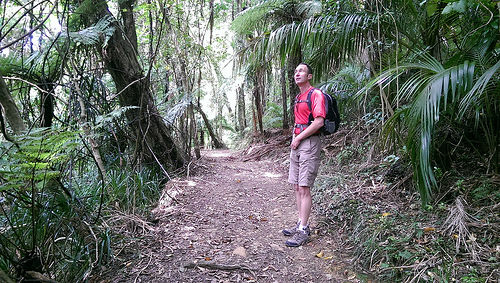 After we reached the wharf at Resolution Bay, there was only enough time to for a few stretches before being collected by our water taxi.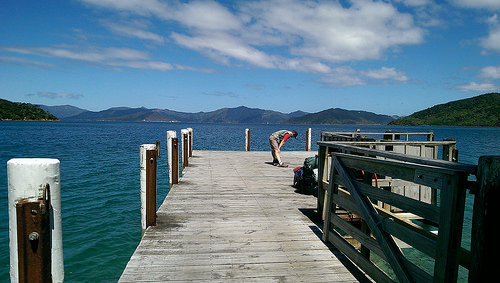 The boat was full of happy travellers and it was a fun ride back.