Our 2012 year has started with Michael immersing himself in the art of good bread-making. Yes, the master of the house (snigger) has became a whirling dervish in the kitchen and has actually produced very good results. Although I think Michael may have had other things on his mind when he created this particular masterpiece.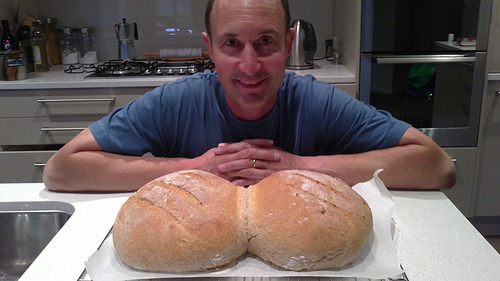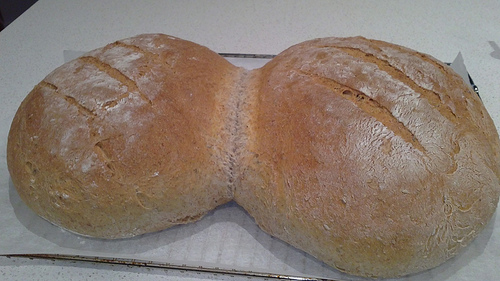 New Zealand is a gourmet paradise. By that i don't necessarily mean pretty but tasteless foamy thingies. We're big fans of quality cheese & meat platters and these can be had at many of wineries and cafes. Sometimes is just by chance you find a good one. A few years back, we visited a winery restaurant in Havelock North (near Napier) with the intention of having lunch. It was bitterly cold morning and we couldn't wait to warm ourselves by the fire in the restaurant. We were stunned to be told that the restaurant would not open for another 10 minutes – no invitation to come in and sit by the fire! We voted with our feet and wouldn't ya know it, we came across the Te Mata Cheese Factory in the same vicinity. Lovely experience. We shared a beautiful platter served by friendly staff. Looks inviting..and it was.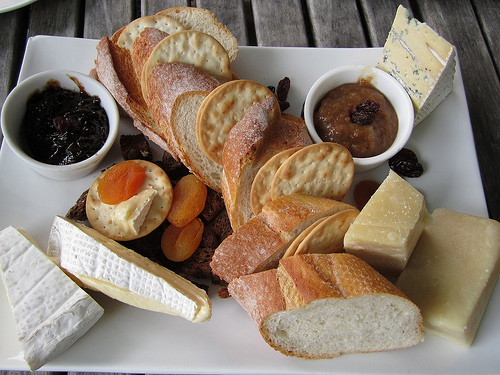 In April, we'll be packing the laptops and heading down to Queenstown – a gorgeous Autumn month to be down South. Many beautiful food platters to be had in this region, especially when you team it up with a wine tour. Hopefully, we'll get to do a tour with the Appellation Wine Tour Company – always 5-star accolades from our clients – so why should we miss out. One of our fav boutique vineyards is Northburn Wineries – here's one of their platters.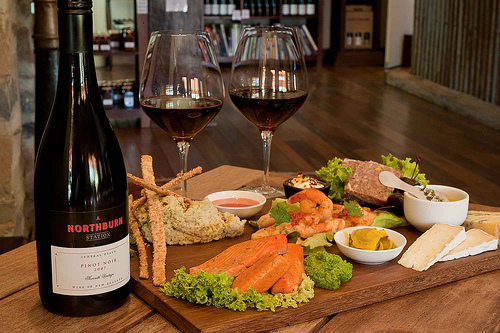 Ok, let's wrap this up by saying that New Zealand has had it's fair share of sorrows, but let's not forget the triumphs of 2011 and those to come. What's the 'wish' order again…? Love, peace (those two are intertwined I think) health & prosperity for all – hope I got that right folks – a Happy New Year to you and me,the citizens of this beautiful world.