If you're driving from Nelson to Picton or Blenheim, plan a two-hour stop at the beautiful Pelorus Bridge Scenic Reserve, about 60 mins drive from Nelson. You'll be getting more than just a breath of fresh air, believe me. We're talking waterfalls, stunning native plants, mosses and Fantail birds.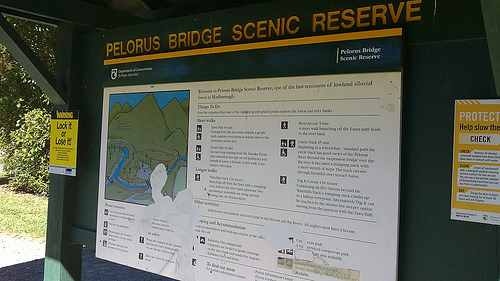 We started from the car park and headed for the Tawa Loop Walk first. This is an easy and well defined walk and please, leave your jandals and ballet flats in the car and wear sensible walking shoes.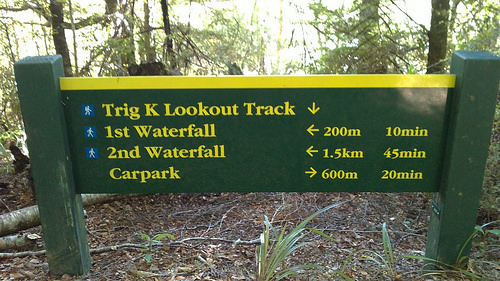 There are many healthy Tawa trees here, the fruit of which resemble large olives. But in Michael's opinion, they look like possum poo… let's go with the olives shall we. The birds act as couriers for this fruit by digesting them whole and spreading the kernels far and wide with a dollop of fertiliser for good measure!  By the way, the most beautiful New Zealand Silver Tree Fern is well established here.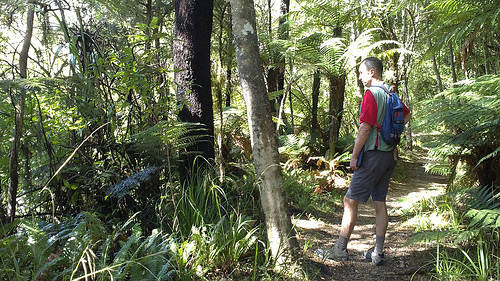 We headed into the track leading to the Waterfall Walk which branches off along the Pelorus River. Here, the walk gets a little more rugged with stepping stones and upended roots providing access. On the "Waterfall track" we stopped at two smallish, but very picturesque waterfalls; a natural grotto with lush green growth of ferns and lichens. Ahh, the sound of pure water cascading down to the pool below.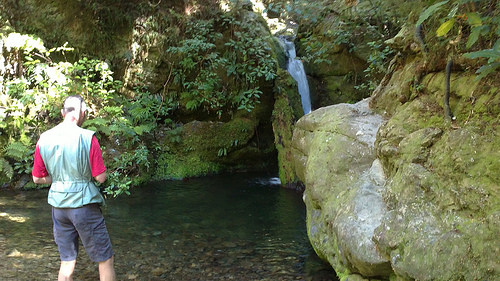 The fantails flit around, eating the insects stirred up by our shoes. A word of caution, the local wasps are not far away either. They don't bother us but we are aware of them. Thankfully, they're keener on tasting the local "honey dew" on the tree trucks.
Michael spotted some "Wax Moss" which we've not seen for quite a while. And yes, it's just like running your hand over the surface of a candle.  This is my favourite photo from the walk. Just goes to show you it's not all green around here.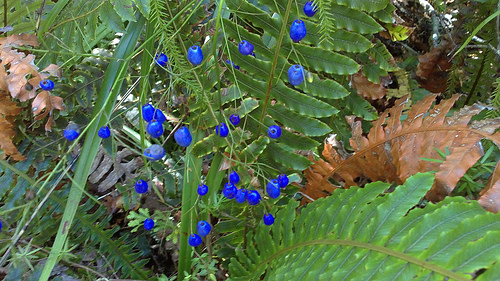 Across the other side of the road from the carpark, are some more loop walks. One of them – about 10 min walk from the road – leads to a rather large suspension bridge. Worth seeing and experiencing first hand. It's a "first-class" structure, so even inexperienced walkers should give this one a go….just follow the guy in the red tea-shirt.