We Kiwis are always looking for a new adventure. So, what started out as a simple fun park in Rotorua, kinda morphed into a maze of crazy activities visitors can do in just one day. Agroventures in Rotorua provides a one-stop-shop for adults and kids to be literally blown and pushed around at dizzying speeds in boats, bungy jumps,shweeb rides (don't ask me to explain THAT one, just look at the photo).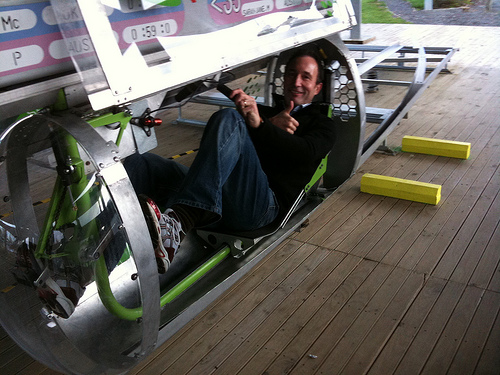 Yep, at 6ft.3in, it took quite a bit of maneuvering to get Michael into the Schweeb capsule,from where he was pushed away faster than a speeding bullet for 600m. Potentially he could have reached a speed of 45mph. Ok, not exactly a speeding bullet. You don't really get a chance to put your brain into action – ya get carried away by the thrill and it's over before you know it!
At base headquarters each person is given a security box in which to place their valuables such as wallets, phones & watches (you won't need a watch, cos like everything else here, time flies). You'll be asked to sign the usual waiver relieving Agro Adventures of liabilities such as heart failure from too much excitement. You're given a helmet, overalls etc, then choose as many adrenaline activities you can stand.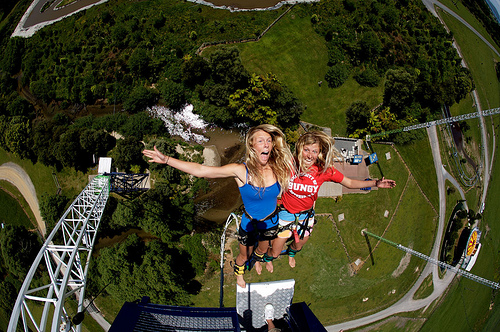 In this next photo, Michael seems to have been taken over by aliens. His face is usually relatively smooth and wrinkle-free (except when he's dealing with a client that wants to take a DAY-TRIP from CHRISTCHURCH to MILFORD SOUND!!) This is FREEFALL XTREME, flying unattached on a giant wind column – wind speeds of up to 220kmph! Look at this big kid!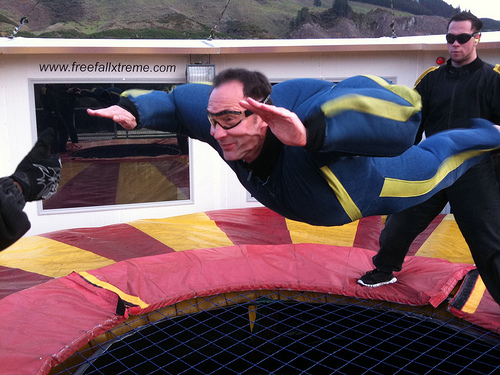 Sometimes you haven't got time for an afternoon jet-boat ride, but here's a short one – with a difference. The pace and thrills are relentless – absolutely no respite from the 360 degree turns and spins. It might pay to do a toilet stop just before you do a this short but hair-raising ride.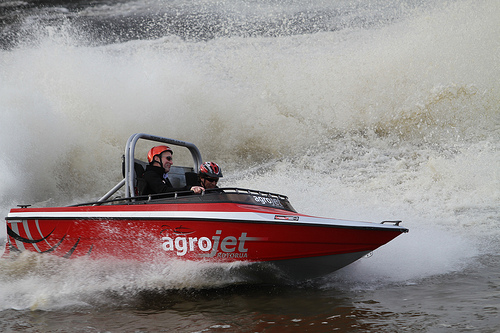 Michael still refers to "Mad Chris", the driver. Don't know whether his name was actually Chris, but he was kinda mad…competent..but mad. This was Michael's last ride for the day and a couple of days went by before that fixed grin disappeared.