New Zealand's Milford Track is one of the most famous walks on the planet! This Fiordland National Park walk can be done as a 3-4 night guided walk or self-guided option. You can also do a Milford Track day walk from Lake Te Anau or directly from Milford Sound.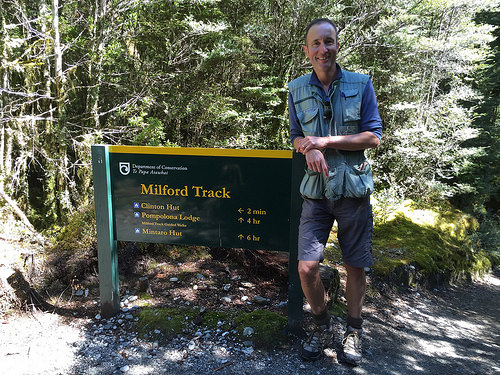 Travellers are often time-short. If you choose to spend only two nights in the Fiordland region, you'll miss out on some beautiful sites.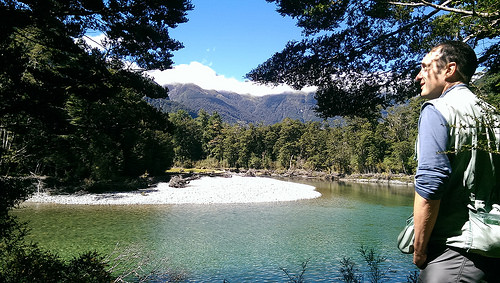 Milford Track Walk and Nature Cruise combo
Thankfully, guiding operator, Trips and Tramps, now offer a combo – 4 hour guided day walk. The tour departs from Milford Sound in the morning and includes a Milford Sound Nature Cruise in the afternoon.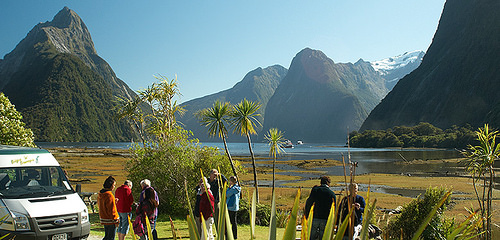 Trips and Tramps Milford Guided Day Walk
For day tours, most travellers stay in Te Anau and head to Milford Sound. You can either be collected from Te Anau or self-drive to Milford Sound and join the tour from there. The 2-hour drive one-way is incredibly scenic with walks, waterfalls and lookouts along the way.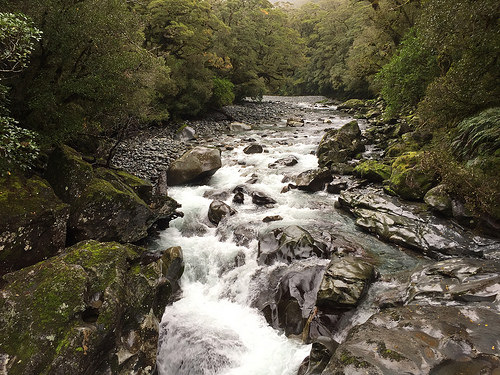 At 8.45 am a water taxi drops off walkers from Milford Sound harbour to Sandfly Point, the usual end point for those doing the entire 4 days hike. So between 9am – 12noon there will be no other walkers on that stretch of the walk and you can enjoy your guided tour in blissful peace!
Nature Cruise with Real Journeys in Milford Sound
The water taxi returns the walkers back to the Milford Sound Wharf  at 1.15pm. This is perfect timing to connect with the Real Journeys Nature Cruise at 1.35.pm. The 2.5 hour Milford Sound cruise goes right into the fjord and to the Tasman Sea (subject to weather and sea conditions). It's a major highlight in any New Zealand itinerary.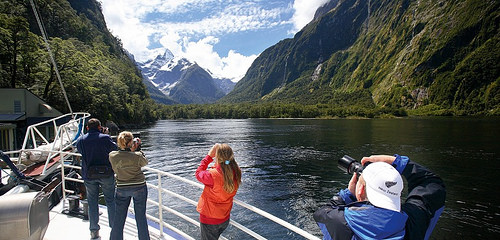 If you're really time-short, consider a scenic flight from Queenstown with either Air Milford or one of the local helicopter companies. Note: all flights are subject to weather conditions on the day of travel. If the weather prevents the flight, full refunds are generally provided.
Summary of Milford Sound options:
Te Anau – self-drive or coach + Milford Guided Walk + Milford Sound Nature Cruise + self-drive or coach

Te Anau – fly with Water Wings + Milford Guided Walk + Milford Sound Nature Cruise + coach

Queenstown – flight with plane or heli (return) + Milford Guided Walk + Milford Sound Nature Cruise + flight back
Travel tip: when travelling during the peak summer months between November and March, it is essential to pre-book all accommodation and tours in the Fiordland region as options are limited.
Happy travelling!