You'd never guess that Holly Homestead Bed & Breakfast Franz Josef, has been operating for a number of years. There's no hint of any wear and tear and that's impressive. Owner/operators, Bernie and Gerard Oudemans, have set a very high standard of care for their boutique accommodation.
Holly Homestead Bed & Breakfast Franz Josef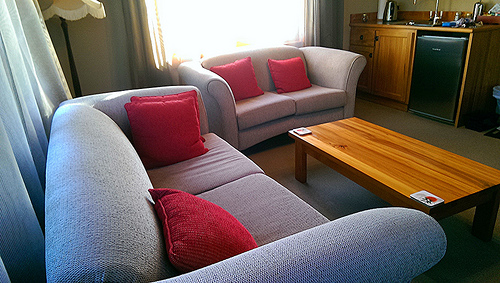 We stayed in the premium suite, a one-bedroom apartment. Being extremely spacious, we had a good level of privacy from other guests in the house.
The bedroom was very large with stylish furnishings. It may not big a big deal to some, but always appreciated new and quality magazines being provided. It can be a great way of relaxing after a car journey. The super-king bed was definitely a big deal.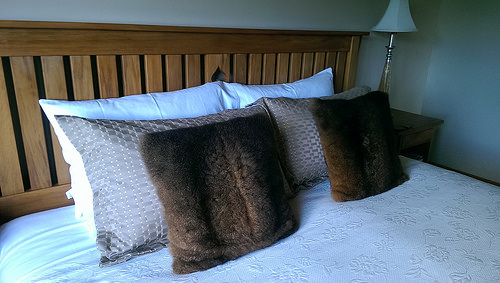 This is a place you can really call "home". It's how a lot of us would remember growing up in beautiful old homesteads with natural wood waxed to a shine and runner carpets lining the stairs. Holly Homestead Bed & Breakfast Franz Josef has been authentially restored by expert craftsmen with a knowledge of the era. It would be hard to find a more appealing claw-foot bath like this: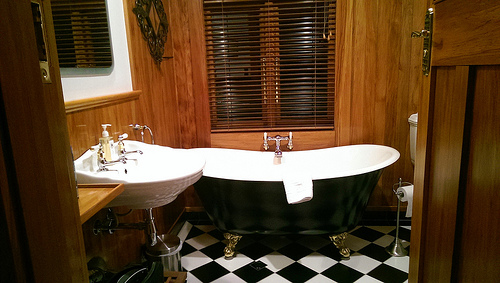 It's perfect for relaxing in the suds to admire the gold-plated tap fittings and gleaming white surfaces. When I asked Bernie how long it took her to service each room, she just smiled and said "a while". That's an understatement!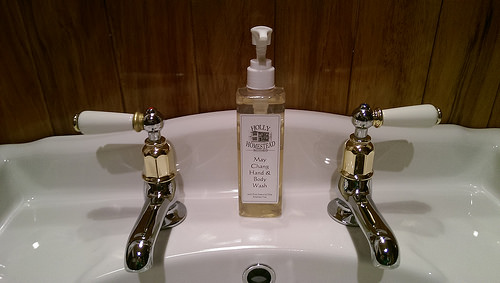 Every room was full tonight, but Bernie gave each couple plenty of time to discuss their activities for the next day. You can't beat the local knowledge folks! Next morning Bernie bustled around the kitchen table with plunger coffee and toast, while Gerard cooked breakfast. Now, here's a man that takes his cooking duties very seriously. All the mushrooms on Michael's plate are the same size and lined up like soldiers. The poached eggs are a work of art.
This has been a great home away from home and just enough out of the main Franz Josef township to ensure a silent night of blissfulp sleep. Holly Homestead Bed & Breakfast Franz Josef attracts guests looking for good old-fashioned Kiwi hospitality. For me, this was another memory to savour.
Happy Travelling