Tropical Journeys is a great family-owned company in Port Douglas and it has a number of strings to it's bow. Great Barrier Reef Snorkeling Tours and diving trips, is just one of them. One of their vessels, the Calypso, includes both snorkeling and diving. One of Calypso's crew likened this aquatic adventure to "an underwater bush walk".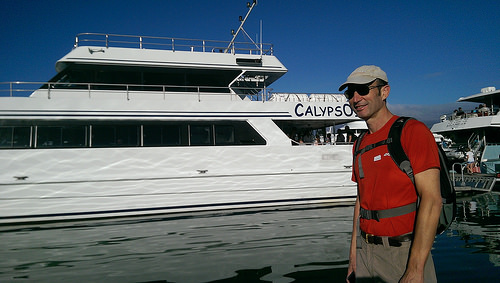 From my experience of tours throughout Australia and New Zealand, the smaller the boat, the better the experience. This tour takes only up to 65 people. Some of these Great Barrier Reef Snorkeling tours may not be personalised for some. And if that is the case, I'd definitely consider the more exclusive Aquarius Vessel. However it is easy to find your way around the Calypso – the crew are also very accessible. The beautiful Marina in Port Douglas is within walking distance from a lot of the central accommodations. We found the boarding process so easy.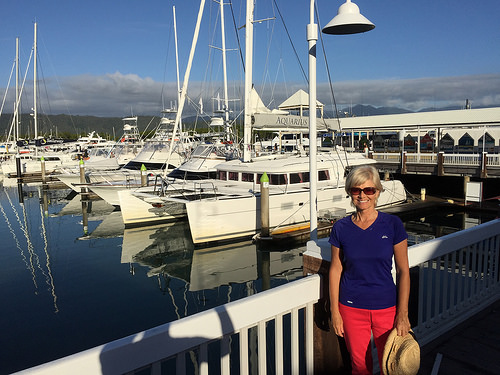 I have to say, we were extremely impressed with the professionalism of the crew. These guys were very serious about the safety of their passengers. Frequent headcounts are the norm. They were very approachable and courteous, but they weren't here to be our mates. In an emergency, it was easy to imagine this crew taking charge. Having said that, it would have been helpful if the crew had used microphones when calling out instructions.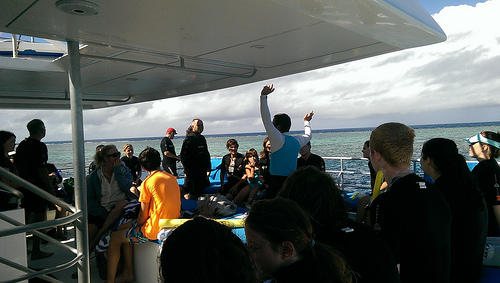 For reasons of safety, all passengers had to remove their shoes and place them in a box provided. After settling in, it was time to relax to the sound of the surf. Tropical Port Douglas is perfect in the winter months between June and August– the days are still warm and balmy – perfect for the more active travellers.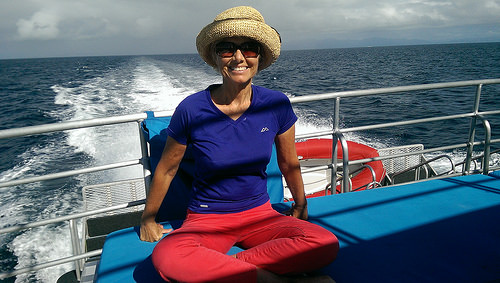 The original plan was to snorkel, but Michael had other ideas. On the spur of the moment, he decided to dive as well. I have to confess, I was a little nervous about this but the diving instructor was amazing. He gave every one taking the diving option individual attention.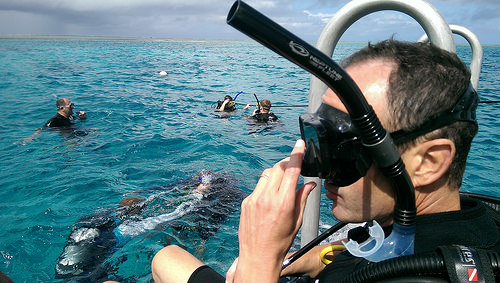 Here's Michael getting some well needed instruction.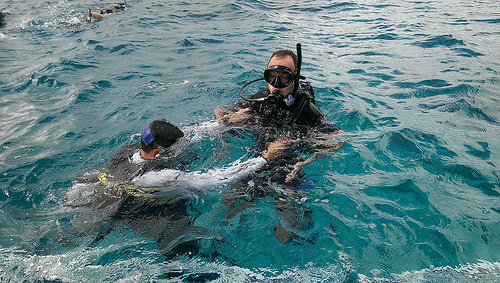 First of all the diving instructor  grasped hands with Michael and gently pulled him under the water. Novice divers need to get used to a different way of breathing the oxygen that's been keeping him alive all their life. Maybe this is the definitive way of exploring the Great Barrier Reef. It's a mysterious, beautiful world where you're no longer a spectator.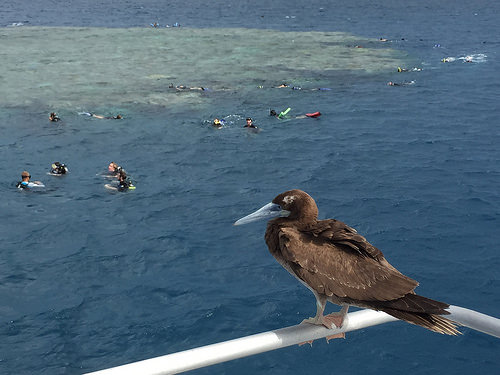 After the instruction session, all participants must read through a very important information sheet which they then must sign. Participants need to be able to communicate with the diving instructors. So those who do not understand written English, will NOT be eligible to dive.
Believe me, diving makes you very hungry – it's buffet time!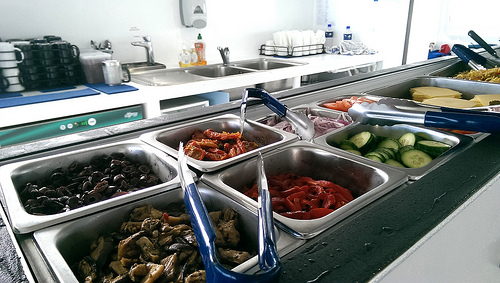 The buffet provides a variety of meat, salad and bread options. It's tasty and nutritious. The morning and afternoon tea consists of delicious little home-cooked slices and freshly sliced tropical fruit. You may think this brave and fearless man is quietly reflecting on life. Don't be fooled, he's only thinking about the next bread roll.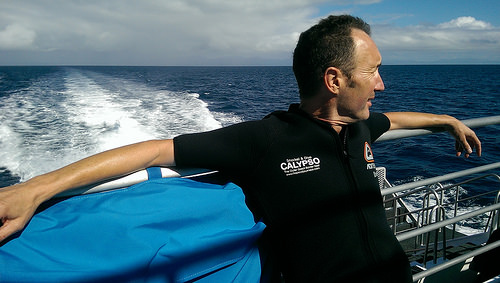 Remember when I mentioned about all the passengers having to remove their shoes? They were all placed in large crates and I was a little concerned about having to sort through them to find mine. No worries. At the end of the journey, they were all laid out in perfect matching pairs on a large platform. It was a pleasant surprise. On the wharf, the crew were lined up in their uniforms to say goodbye to each passenger. Now that's a nice touch.
Happy travelling.