Travellers are attracted to Gisborne surfing beaches, scenery and wine. Gisborne is located on the East Coast of the North Island. It has a relaxed lifestyle and stunning countryside.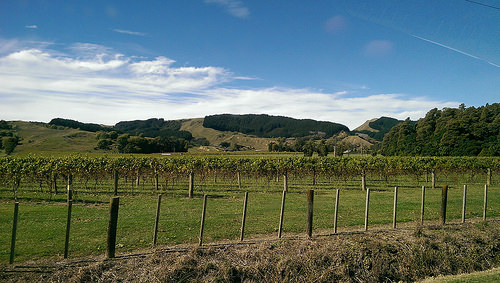 Gisborne – Millton Boutique Vineyard
If you're in this area, a visit to the Millton Boutique vineyard is a must-do for wine lovers. The Millton tasting room is humble without the grandeur of the commercially run wineries. You'll get a personalized experience without the usual jostling crowds. The wines are organic and mouth-wateringly delicious.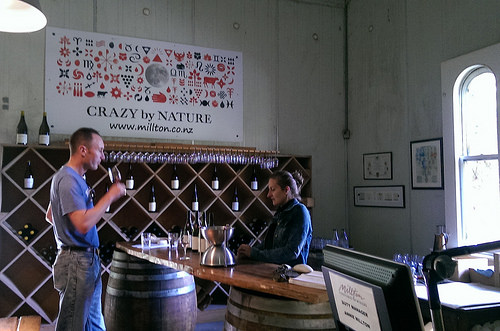 Millton's winemaker, James Millton, belongs to the 'Family of Twelve'. This is a prestigious and tightly bound group committed to perfecting their craft. Rebecca, our tasting rep for the day, was thrilled when I fell in love with the Chenin Blanc. James would have been pleased, as it's his favourite too.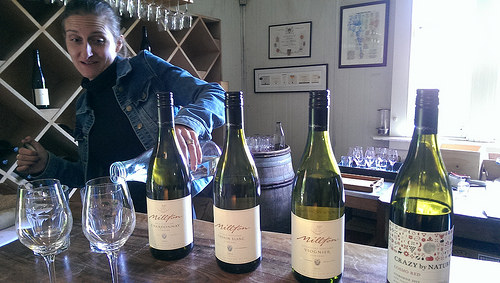 This is the kind of boutique experience that we encourage visitors to include in their itineraries. We love the bio-diversity and organic philosophy that goes into boutique vineyards. It's one of those pursuits where you can relax, take your time and hopefully learn some very interesting things.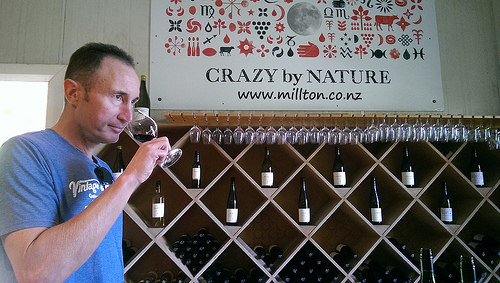 On the way out Rebecca invited us to meet one of Millton's hand-reared calves. What a friendly chap, but hardly a calf!
Gisborne – famous for surfing beaches
For something really nature-focused, there's no better end to the day than to walk along one of Gisborne's beautiful surfing beaches. These beaches are wild and dramatic. The spectacular multi-layered surf at Makarori Point provides plenty of drama. The sound of crashing waves is terrific and thrilling.
Michael loves quiet beach moments so we'll just linger for a while.
Happy travelling.