The opening sentence read "I want to inform you about my trip". This was from an email we received recently from a Spanish-speaking client – well, two emails actually, both delightfully written and headed "Chapter 1" and "Chapter 2". They were sent in response to a feedback questionnaire we routinely email to clients once they return home. Here are some extracts from that email. These are his words – this was his experience:
"CHAPTER 1
1.- DUNEDIN CITY:-
Nice, interesting for me because its Scottish past. Although, some tourist did not think like me.
TOUR:I begin that tour with low expectations, but after a while was extremely good, I walked up and down hills and cliffs.I saw seals, penguins and a Sea lion. And Albatross. Excellent tour. The hospitality of the people was great.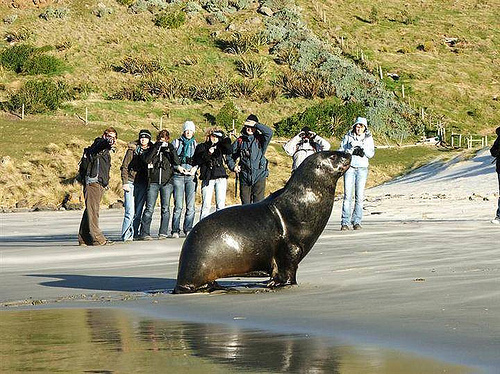 HOTEL: Good………the location was perfect, the service perfect and I asked a special breakfast so big I almost die.The managers were very helpful. Hospitality excellent.Internet: Good
2.- TE ANAU City :-
I loved this city, is small and beautiful. Just one main street but the atmosphere was ideal.
B&B: The most beautiful B&B , I have ever been." EXCEPTIONAL PLACE TO BE. Excellent, George the owner was very kind,friendly and so many good adjectives.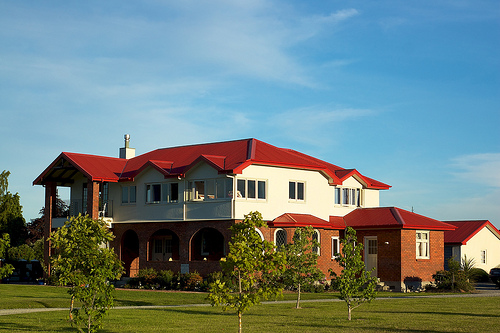 TAXI: No taxi in Te Anau. I think . There are 1.30 kms from the Fat Duck restaurant to the Te Anau Lodge.I walked it, every night after my tours. Because, when the tour was over I stayed in town.
Tours:
EXCELLENT , Milford and Doubtful are exceptional places. Beautiful landscape, rivers and mountains.One of the main reason to visit New Zealand.
Trips and Tramps Guide: the best. Also we went to tramping with him in the same day( we did not stop to much along the way, we decided another activity), walking all the way up to the summit of the KEY mountain was spectacular, although 2:30 hrs to get there and another 2 hrs to climbing down. I will never forget. We drank tea on the summit with cookies. We were just 5 people.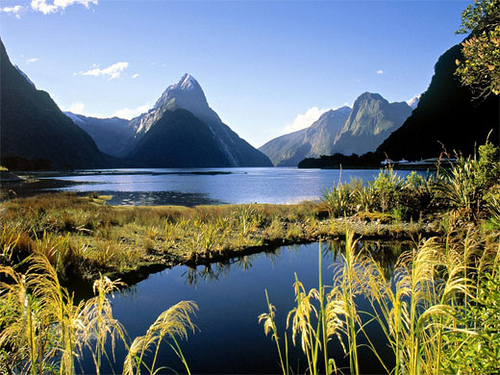 Restaurant: The Fat Duck, the food is very good, the place a little small and the service was not very good.
Internet: very good, although somebody at 11 pm turned off the modem. I think was another guest.
To BE continued…………..
CHAPTER 2:
Hello Michael!
3.- QUEENSTOWN CITY:
Beautiful city from all the angles, reason to come to New Zealand, many touristic attraction, landscape,rivers, mountains , the place has everything.
Hotel: Very comfortable, very good location and nice people.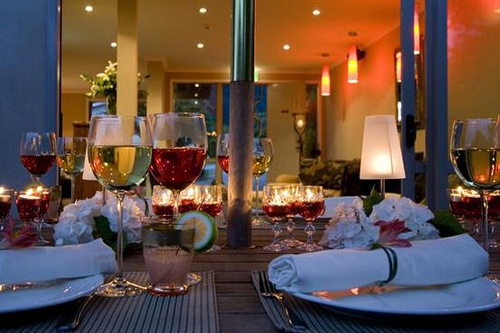 Tour:Shotover: Exceptional, thrilling and unforgettable.
Greenstone and Gold: Very good tour, the river is impressive and the scenery is stunning.
Off-road tour: Very good, stupendous, actually one person of our tour found Gold, yes a little microscopic particles.
4. CHRISTCHURCH CITY :
Nice, but is still affected with the Earthquake from 2011. The Downtown is close, they are remodeling many buildings . The gardens are very pretty, the other part of the city is ok, clean an comfortable. I saw many people making exercise."
"HOTEL: The xxxxxxxxx, good location, but the rules so strict, late breakfast, the manager is too bossy , many instructions. (uh oh)
Tour: The Transalpine tour is ……., you need come to visit first this city and the go to ZQN. Arthur´s Pass is a stunning place with the mountains .
Jet boating, was normal after the Dart river and the Shotover.
5. AUCKLAND CITY:
Impressive, nice, multicultural, stunning and beautiful. I would like to come back.
Hotel: The Sebel Suites, the best place to be. The location is terrific. The best choice.manager were very helpful and attentive.
Internet: No wireless internet in room, just in the Lobby and was very difficult to connect with mac.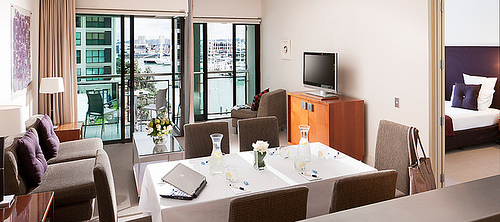 Tour: Bay of Islands, I could not enjoyed this tour because was a storm over us, rainy and windy day. We missed the Hole in the Rock. From the distance , the islands looked very interesting and beautiful. We saw Dolphins. The Waitangi Treaty Grounds are nice and the show very interesting. I learn a lot about the maori culture.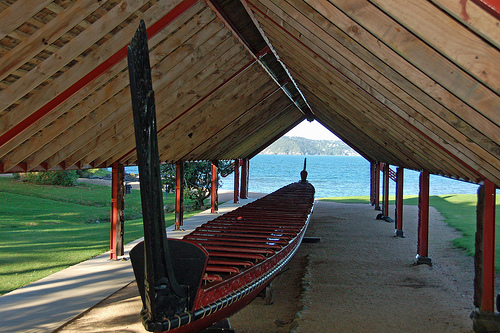 Finally, I want to say that this trip I will never forget. I had the dream to visit New Zealand since I was 15 years old.
Thanks for your help and impeccable work.
Now, I consider you a friend……"
So here's to all the wonderful tour operators and hosts who helped make this man's dream come true. This is our reward.