Discovering Perth
We're currently exploring Perth and Fremantle Australia, before taking our 'loop' road trip to the Margaret River area.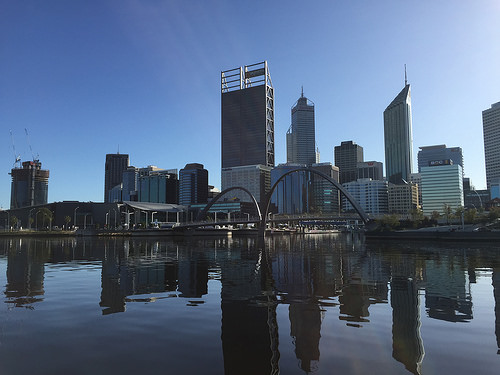 Basing ourselves at the Fraser Suites Hotel in downtown Perth, has been a positive experience. The staff are professional and friendly. The suite has a short passageway leading into the main living area and is spacious. We loved the endless options for breakfast.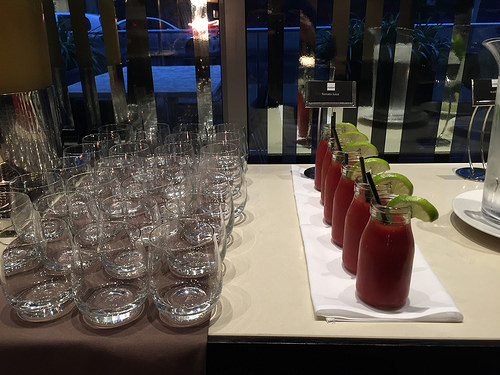 After arriving in Perth after an 8-hour flight, we craved some exercise. With the sun on our backs, we strolled around the lovely Queens Garden (not to be confused with the much grander Kings Garden).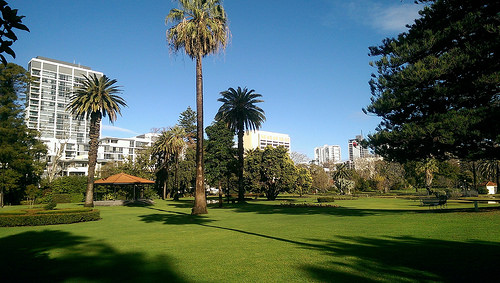 Many attractions within Central Perth are within walking distance or a quick bus ride on the open top double-decker Perth Explorer. On a hot summer's day, it would be a great option.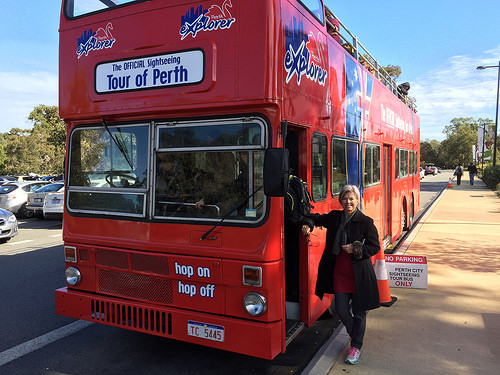 The Perth Explorer bus stops at key points in Perth, including the Perth Mint, a must-do for visitors who find the lure of gold irresistible.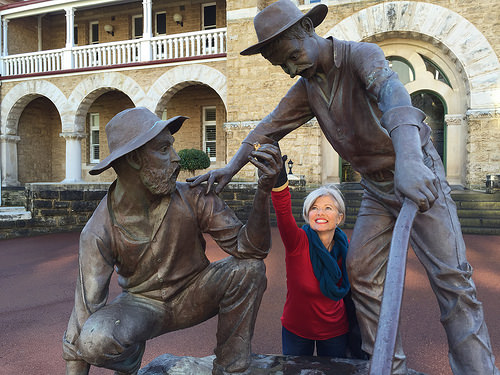 It's worth paying for a guided tour which takes about 45 mins and begins with an interesting and amusing commentary about the Perth Mint's history. Yes, a nugget this size was actually found by some very lucky person.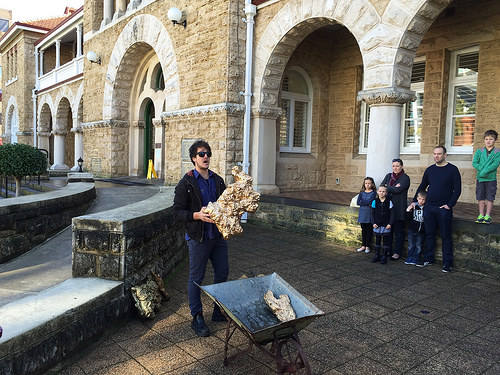 A short video show follows, then the grand finale of viewing liquid gold being made into solid gold. I would have loved a photo of this, but there is a no-photos policy for some parts of the Perth Mint building.
Fremantle
No trip to Perth is complete without a visit to Fremantle. You can self-drive from Perth to Fremantle (30 mins) or cruise to Fremantle on a purpose-made vessel (1 hr 4mins). The latter option caters to the mass market and while it may not suit everyone, its a very scenic cruise with an interesting on-board commentary.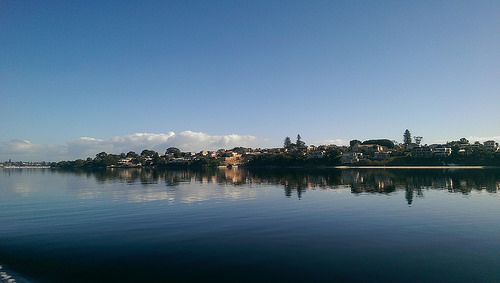 Fremantle is a port city known for its maritime history, beautiful Victorian architecture and relaxed vibe.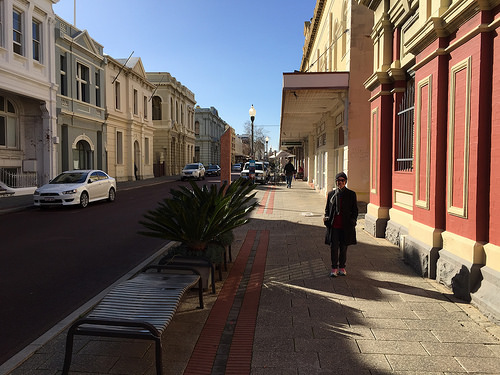 There's a great cafe scene here, particularly in one area known as the Cappuccino Strip. We chose Gino's for it's divine Tiramisu cake and great atmosphere. The staff were mostly Italian and the conversation very animated. After coffee, we explored little bookshops and a furniture makers.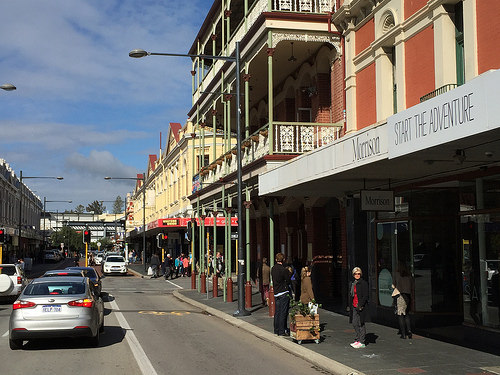 The Fremantle market operates on Fridays, Saturdays and Sundays and is definitely worth a visit, as is the Maritime Museum.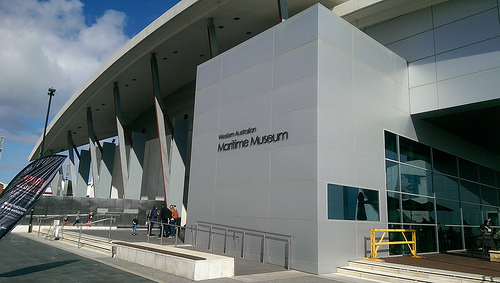 Walk around to the side of the museum and you'll be greeted by a magnificent old battler, a 48-year old submarine.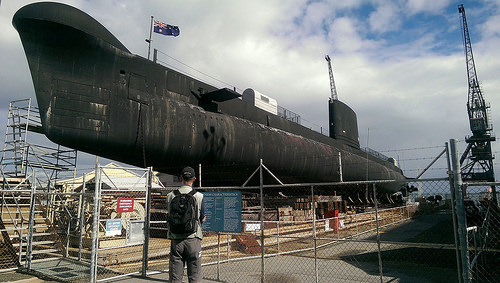 I loved the Round House, the first permanent building built in the Swan River colony. It makes a great photo!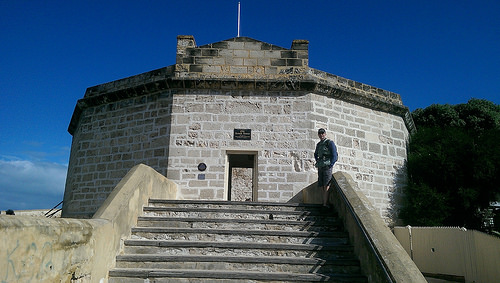 There are many attractions in Fremantle and I've really only covered just a few of them. I'd definitely return for another visit and not just for the Tiramisu.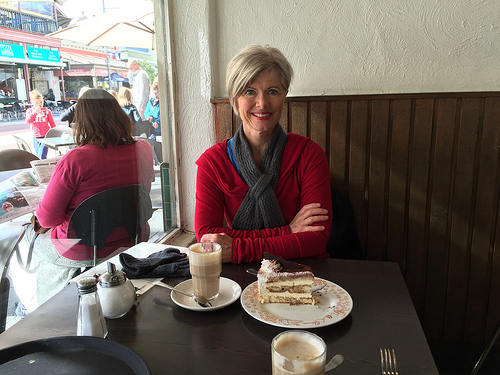 View other travel blogs on the Western Australia region:
Happy Travelling!