New Zealand has this reputation for big, bold and beautiful walks – the 5-6 hours to 5-6 day walks. But some travellers just don't have the time or maybe they have small children and a challenging terrain is not appropriate. Not everyone has the fitness and legs of a mountain goat.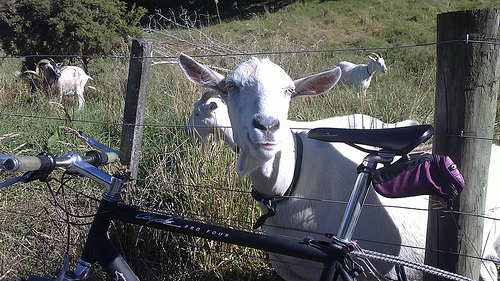 Good news!  New Zealand has a walk to suit everyone. Look for the public car-parks off the main highways where you can leave your car and take a short walk with fabulous view.These walks are often in a loop formation so you return where you begin.  We discovered this beauty at Little Kaiteriteri in the Abel Tasman area. If you follow this walk up from the beach, it will eventually lead to Stephens Bay. We only had to walk 10 minutes to get this view. Again, an easy walks in New Zealand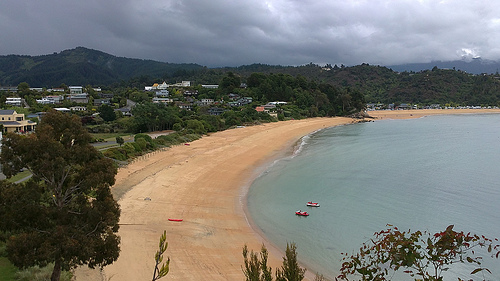 Most of these walks are clearly signposted so you can break up a long day with frequent stops to refresh and stretch the legs. There's mostly always a picnic table and toilet facilities conveniently placed at the start of the walk and if you're REALLY lucky, a big chair!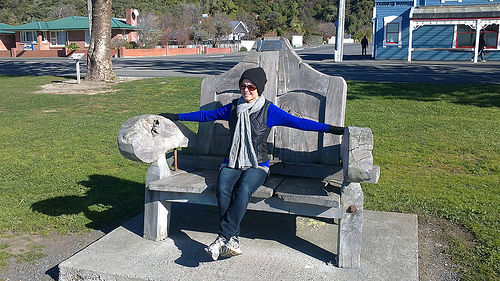 Beach stroll your thing? No problem. Choose a coastal road here you'll find surf and sand. Who couldn't love this slice of heaven?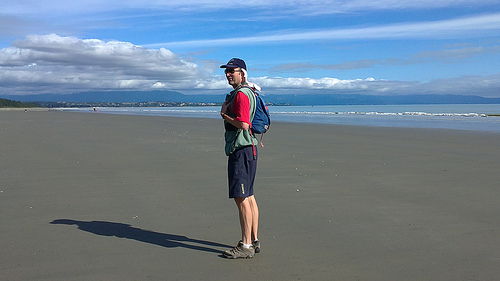 There are bush walks galore in our fabulous little country.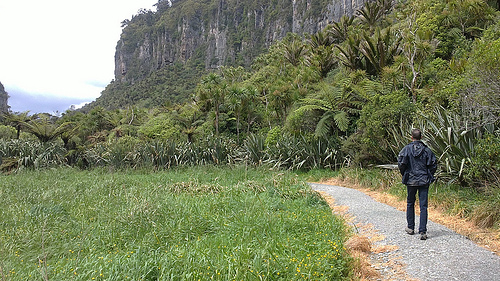 The Fiordland region offers a range of outstanding short and medium length nature walks to "blow your socks off"! A good one for families with small children is the Rainbow Reach part of the Kepler Track. Cross a NZ style swing bridge from the carpark and it's easy walking thru native New Zealand bush. Some of the filming for the Lord of the Rings movie took place there! Another big favourite is the Gillespie Beach Walk, which starts about 25 kms from Fox Glacier on a gravel road. Always be prepared for a change of weather ( rain jacket – always!)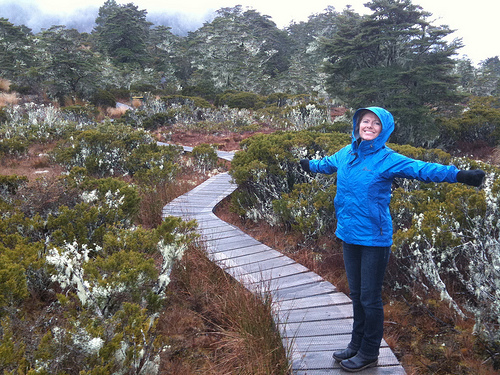 ..check with your accommodation hosts or the Department of Conservation (DoC) office for practical information such as high and low tides. (A good source of information is the Department of Conversation website, which lists all walks for North and South Island.)
…and last, but not least, no walk is complete without a shameless 'selfie'…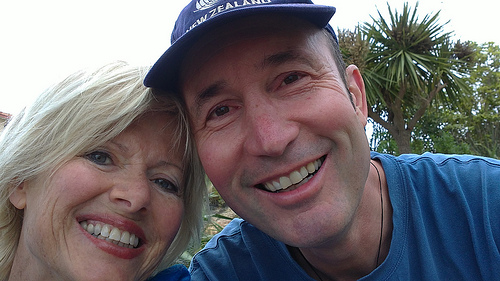 Happy travelling with easy walks in New Zealand!