How glad we were to escape the hellhole of Dubai Airport and it's endless bus rides to and from the plane! It was a relief to finally arrive in Brisbane and inhale the fragrance of the lovely Sofitel Hotel.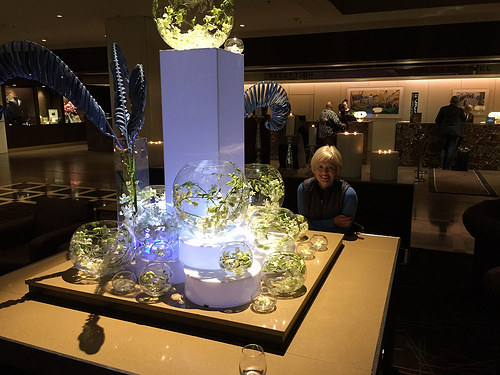 The standard of service was seamless from beginning to end and we loved our stay here. We enjoyed the service from the restaurant staff and Mark, our porter. What a friendly guy! The breakfast buffet reigned supreme for Michael.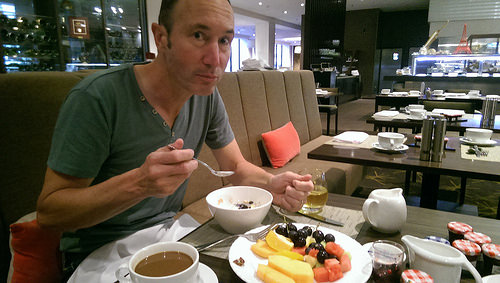 Today we picked up our Jucy rental car and set off for a 5-day road trip to Port Douglas. Here's the senior version of the 'Jucy' girl. Isn't amazing what a soft lens can do.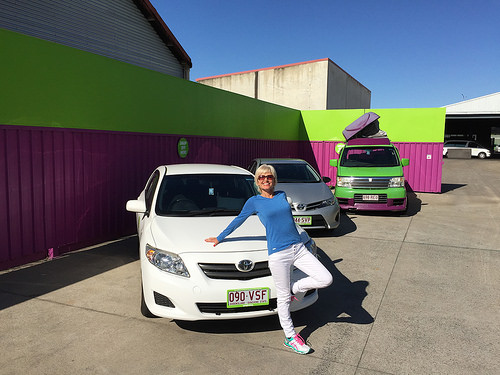 After leaving Brisbane we travelled north to Hervey Bay, about 287km. We often design Australian itineraries for our clients before they begin their New Zealand travel, so this is a good opportunity to update ourselves. Because we've caught up on our jet-lag, driving from Brisbane to Hervey Bay was relaxing. Hervey Bay was lovely and much bigger than we expected . It's an ideal base for Whale Watching (mid-July to Nov) or exploring Fraser Island.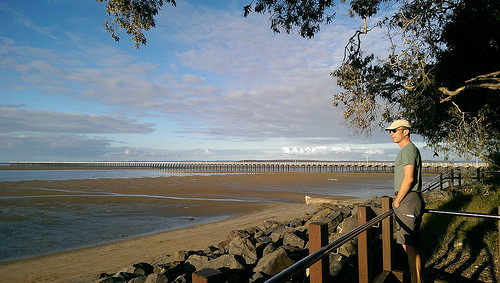 We'll be doing some exciting tours in Port Douglas but before this happens, it's time to buy some togs (bathing costume) and subject the world to yet another dimpled bum.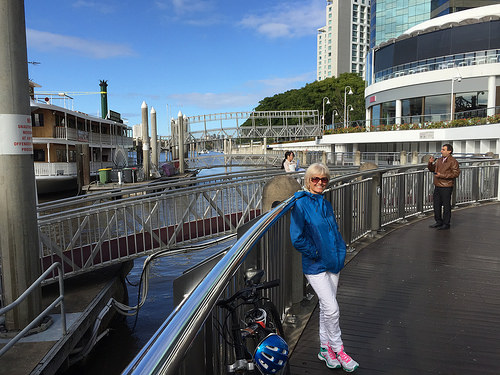 Happy Travelling.