Dining out in Martinborough New Zealand can be a wonderful experience, depending where you choose to go. Martinborough is a boutique region with wonderful wines.  International visitors sometimes miss this region out, but here's just one of many reasons, why they shouldn't. Poppies is a winery and restaurant and it's a fabulous place to literally drink in the winery atmosphere and have a fantastic alfresco lunch. Actually, Poppies does not have a restaurant in the traditional sense. Rather it serves up magnificent lunch platter. I'm talking about stuffed cherry tomatoes, marinated aubergines, homegrown olives and succulent meats, pestos and hummus.The property is rustically stylish and an incredibly popular wedding.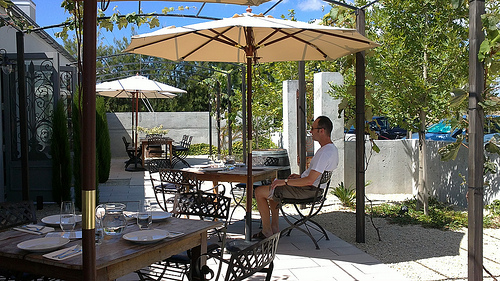 If you're anything like me, you'll probably take into account the toilet facilities.  Poppies has created a masterpiece of Italian decor for the comfort of it's guests. The antique fittings and chandeliers not only provide the 'glam' but they're actually the real thing.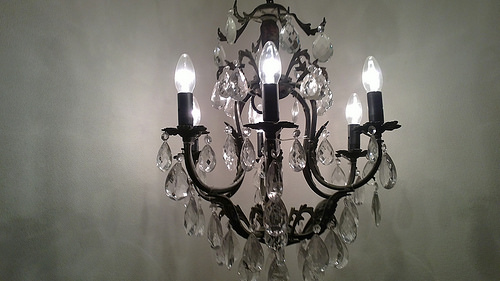 It's worth noting that Martinborough has a quaint cinema called the Circus Cinema. You'll find it located off the main street running off central hub in Jellicoe Street. The Circus Cinema also has a licenced restaurant for casual dining including pizzas.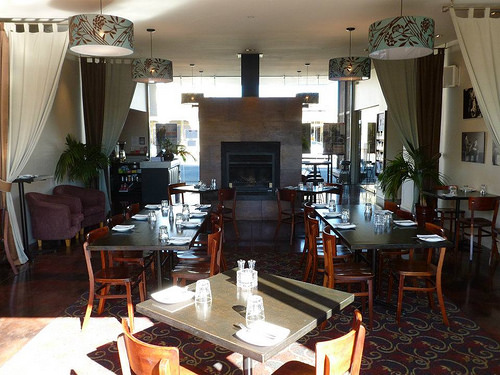 If you don't mind the food being delivered at a snail's pace, it's a nice place to relax before or after a movie.
A few years ago we had a fantastic dining experience at the Martinborough Hotel which was, at the time, managed by the Peppers Group. We're pleased to report that although the management had changed, the stand of service and food had not. This was a memorable main – the duck was mouth-wateringly delish.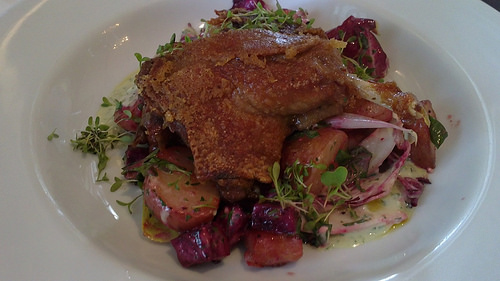 And we were incredibly impressed with the service. I do hope this restaurant can stay in the same hands, but you never know.
There is another dining option we just didn't have time to experience but we have heard good things about Tirohana Estate Vineyard which serves dinner in a beautiful villa. Bookings are essential. Ok, two days in Martinborough is not nearly enough but as the say goes, "little fish are sweet". No matter for how long, it's always a pleasure being a traveller.