The owners of the Rotorua's Regent Boutique Hotel, Darren and Brent, are both on duty this evening and look as fresh as daisies.  How nice it is to be welcomed by name and with a genuine smile. Why did we choose this hotel? For it's central location and of course a chance to lounge across this fabulous bed: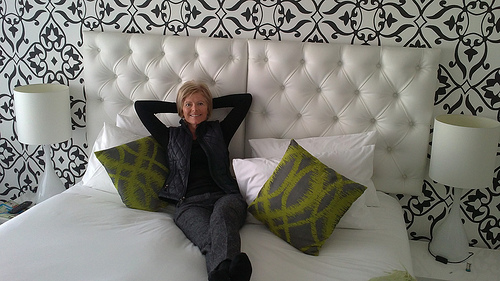 …..sooo not such an ordinary hotel then.  As Brent walked us to our suites, we noticed a previous guest had left a trail of chalky footprints on the upstairs carpet. Quick intake of breath from Brent and in the time it took for us to shower and get ready for dinner, the footprints had been removed.
Ha, let's see if the Regent's restaurant are into the details. Okay it helps that the waiter has a smouldering French accent but the courtesy and quiet efficiency of the staff, especially the maitre d', is impressive and how succulent is this salmon!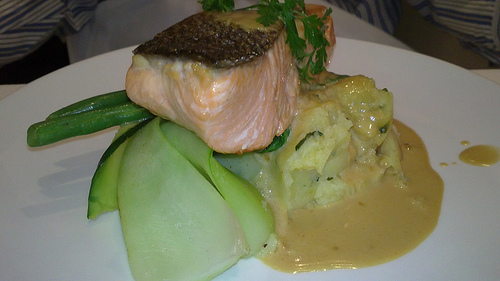 …whoever made this lovely dessert needs a day off just for the presentation alone!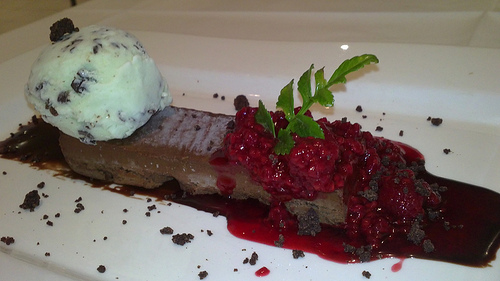 After a decent night's sleep we're off to meet the guys from the Rotorua Canopy Tours. This 3-hour eco-tour is the ONLY native forest zipline canopy tour in New Zealand. This forest is pure nourishment for the eyes and the canopy below so beautiful, there are times when you'll forget you're actually ziplining.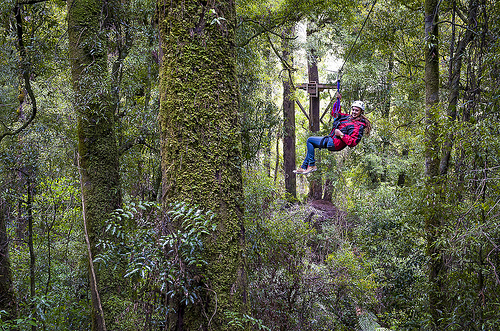 It's NOT just about ziplining, but restoring the entire 500 hectare Dansey Road Scenic Reserve to it's original pre-human existence and that's massive.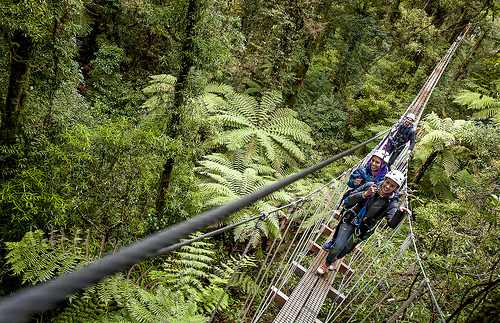 …these dedicated guys are doing it by removing and controlling all introduced mammal pests to the reserve.  To feel part of the project, you can purchase a trap for $200 and follow the trap's progress on their website. Hey, our trap has already caught 4 rats – check it out.  That means one more precious Kakapo, Kiwi or Saddleback survives.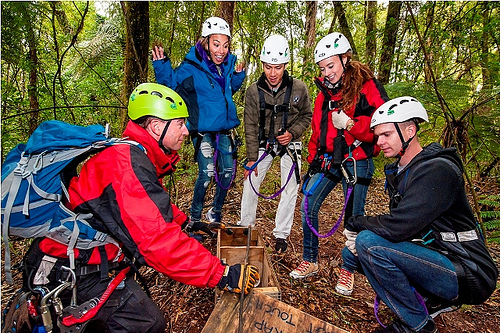 Rotorua is not just about thermal reserves and the sulphur 'bouquet'. It's fly-fishing country with Lake Taupo just a  jump away and it offers quality spa treatments, Maori Cultural tours and special lakeside accommodation.  As for me, this particular journey from Wellington to Rotorua has ended  – let the highlights live on!