Welcome to a sunny New Plymouth Day! A relaxed breakfast overlooking a lovely garden, has to be one of life's greatest pleasures. We're now heading off to Pukekura Park, one of New Zealand's premier botanical gardens – 128 acres right in the heart of the city. Michael is 6ft.3in- these Pungas are huge: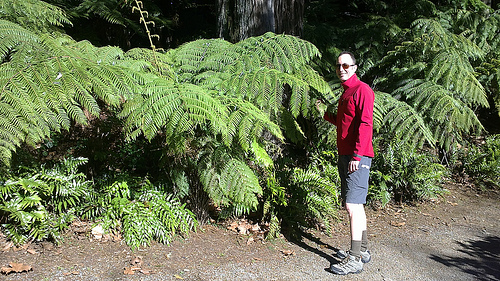 Don't you just love the view across to the Tea House – how tranquil is this!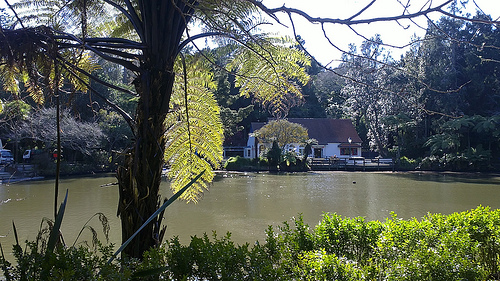 The Pure Ariki complex in New Plymouth's centre is impressive.  Here you have a fabulous museum, library, Information Centre and exhibition, all under the same roof.  The setting for the Museum's display of precious Maori Taonga (cultural treasures) is very atmospheric. Photos are prohibited in this area to respect cultural sensitivities. Top marks for the audio visuals.
No matter how leisurely the pace, exploring new places can be tiring so we make a beeline for the Chaos Cafe at 36 Brougham Street.  There is a slightly chaotic atmosphere, however the cabinets are groaning with organic and gluten-free options and the food and coffee are serious. This is a funky place and I like it: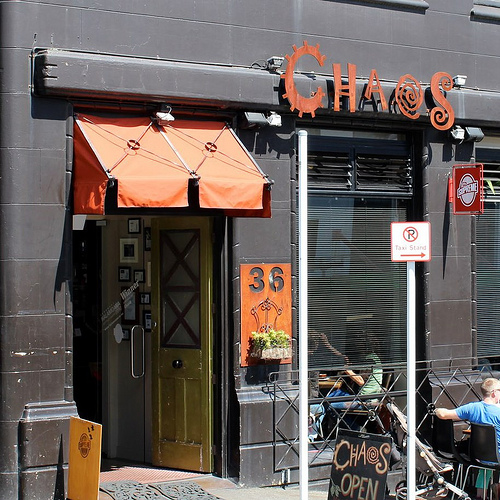 Time to walk our lunch off along the award-winning Coastal Walkway, an 11km path that forms an expansive sea-edge promenade. We meet so many friendly people along the way.  Just staring out to sea with your own private thoughts is so therapeutic: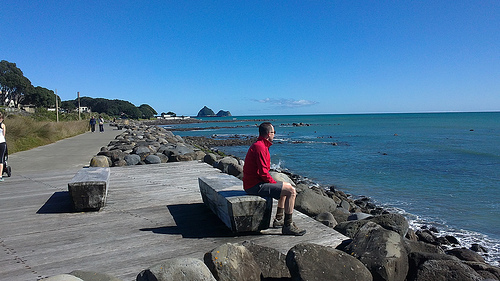 The 25 min drive out to the famous Pukeiti Rhododendron Park is a definite must-do. An afternoon stroll along it's beautiful tracks will refresh our spirits. A helpful map is provided too and at this time of year the Rhododendrons are dripping with vibrant coloured blooms: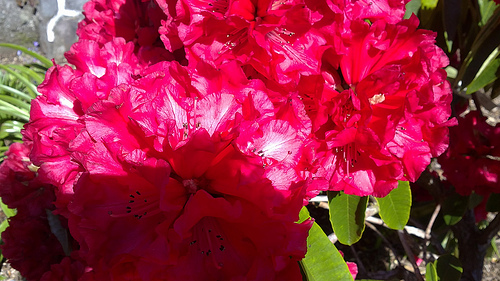 Here's a handy hint, if you're travelling to New Plymouth between 15 Dec and 25 Jan, you'll be able to enjoy the Festival of Lights, a spectacular visual extravaganza involving the entire city.  It's a romantic and joyful celebration:
It"ll be an early start tomorrow. We're leaving New Plymouth and starting a whole new adventure along The Forgotten Highway (PDF brochure) – a hidden Taranaki treasure.