"Sisters – the same, yet different" Those words were written on a birthday card my sister once gave me. One thing for sure, we both love being pampered occasionally. Generous soul that I am, I've decided to treat her to something really special during her stay in Nelson. All morning we shop til we drop and finally we stagger up to the grand entrance of the WOMAN BEAUTY DAY SPA, a beautifully restored old homestead.The enormous front door shuts quietly behind us as we enter into another world. We catch the sound of bubbling water fountains and breathe in the subtle smell of oranges.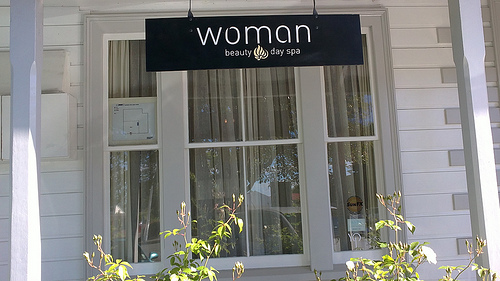 It's bonding time so naturally we're taking our treatments together. The staff are wearing neatly pressed black uniforms (teashirts and baggies would be so inappropriate for a place like this). WOMAN is totally in sync with their systems and their communication is excellent – everything is explained – no chance here of being left to find treatment rooms or toilets by yourself.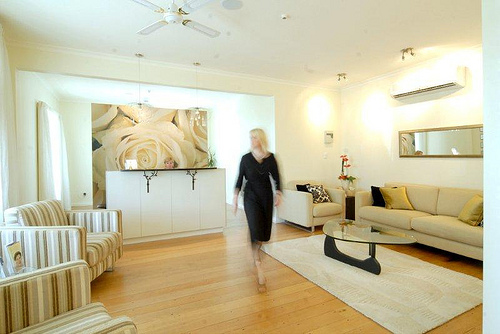 We have two therapists – one for me and one for the little Duchess. After securing our bags in a locker we put on our robes and slippers. Our smiling therapists are waiting at the stairwell to ussher us into a candle-lit room. Incense is burning softly in the corner. I look across at my sister whose just loving this!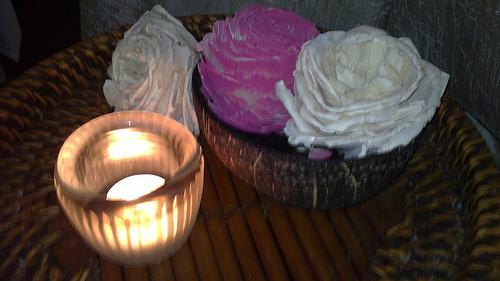 First comes the foot treatment which involves a heavenly massage with cocoa butter. We both chatter away like a couple of monkeys – the sister has a way of ending my sentences, anticipating what I'm going to say next – it's only been six months since I last saw her but I'd forgotten how annoying this can be. Thankfully we both descend into a zen-like trance as the back massage begins. Ethereal music seeps calmness through every pore. Heck, I'm beginning to feel slightly drugged (but in a good way).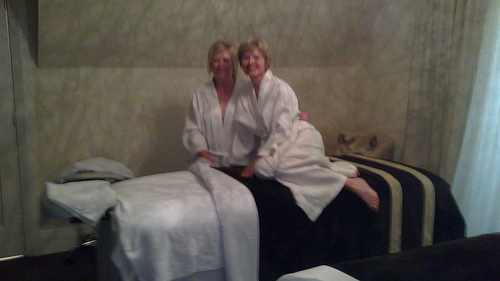 Ok that photo won't win any competitions but hey. the room was dimly-lit and my camera is temperamental. Our facial is glorious! Between applications of various lotions, we're swathed in hot towels – oh the joy of being nurtured by skilful hands. A few moments of discomfort as I agree to some 'extraction', a tasteful word for something….not so tasteful. After the treatments we relax in a special room with luxurious recliners. The champagne flutes arrive and the bubbles are consumed with gusto. We look at each other through hooded eyes and I decide to go easy on the bubbly. Doncha just love before and after pictures! Here's a couple of my sister. Enjoy.
BEFORE: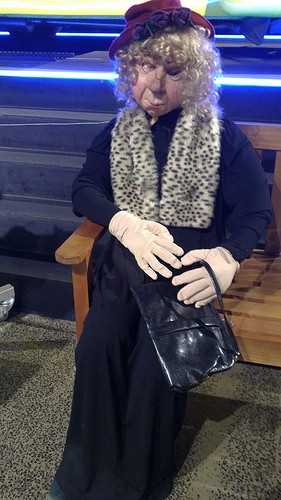 AFTER: