I never get tired of looking through Richmond's Antiques & Curios. Shops like this are dotted all around New Zealand but this one is our favs – endless variety of the weird through to the absolutely fabulous. There's a buyer out there for every item – even the stuffed mongoose in fighting pose!
This uniform is in beautiful condition and if there was a man inside it, I would have bought it…honestly.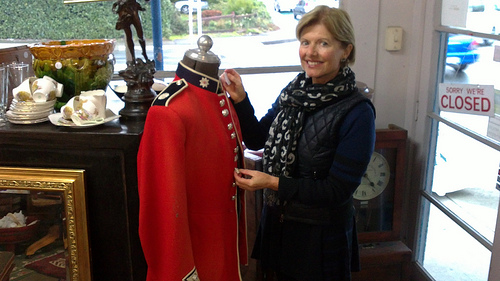 So the Mongoose in fighting pose may not appeal but who could resist this beautiful silver embossed glass multi-purpose thingy. (Sorry, I'm showing my ignorance here, but the person who buys it will know).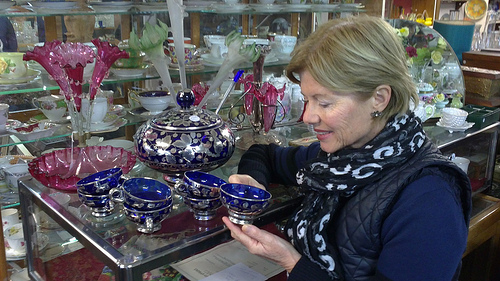 Michael loves old gardening implements…thinks it's very cool to display an old fork and spade in a prominant wall in the lounge.  It could work… Did I mention Michael's love of the Disco era? Well I shan't…it's kinda embarrassing. Found this old Queen record in excellent condition.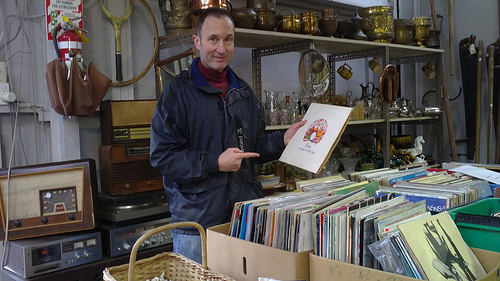 It's ironic that some Europeans travel halfway across the world to New Zealand to buy pieces of their own heritage that arrived here in Colonial times. Nelson's earliest German settlers settled in Tasman after initially basing themselves in the Moutere Valley and formed the settlement of Sarau.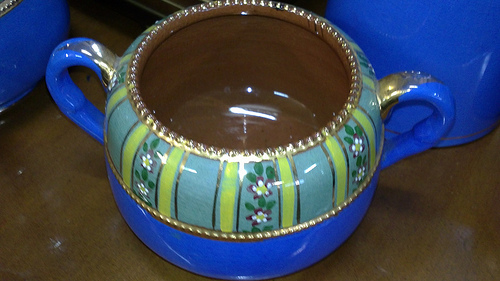 These treasure troves don't usually spend much money on frontage.  They don't have do.  Put your nose to the window and you're hooked. Even a wall entirely devoted to old Tobacco Tins deserves a passing look: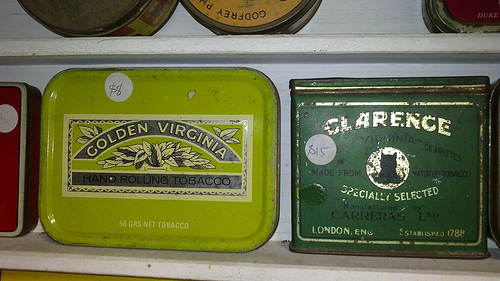 I would have preferred to end the photo selection other than one of michael doing his Charlie Chaplin impersonation, but he insisted. I wonder why we don't get invited to many parties?